Ravenwood Takes Down Whitehaven In First Round Battle Of State Heavyweights
By Landen Secrest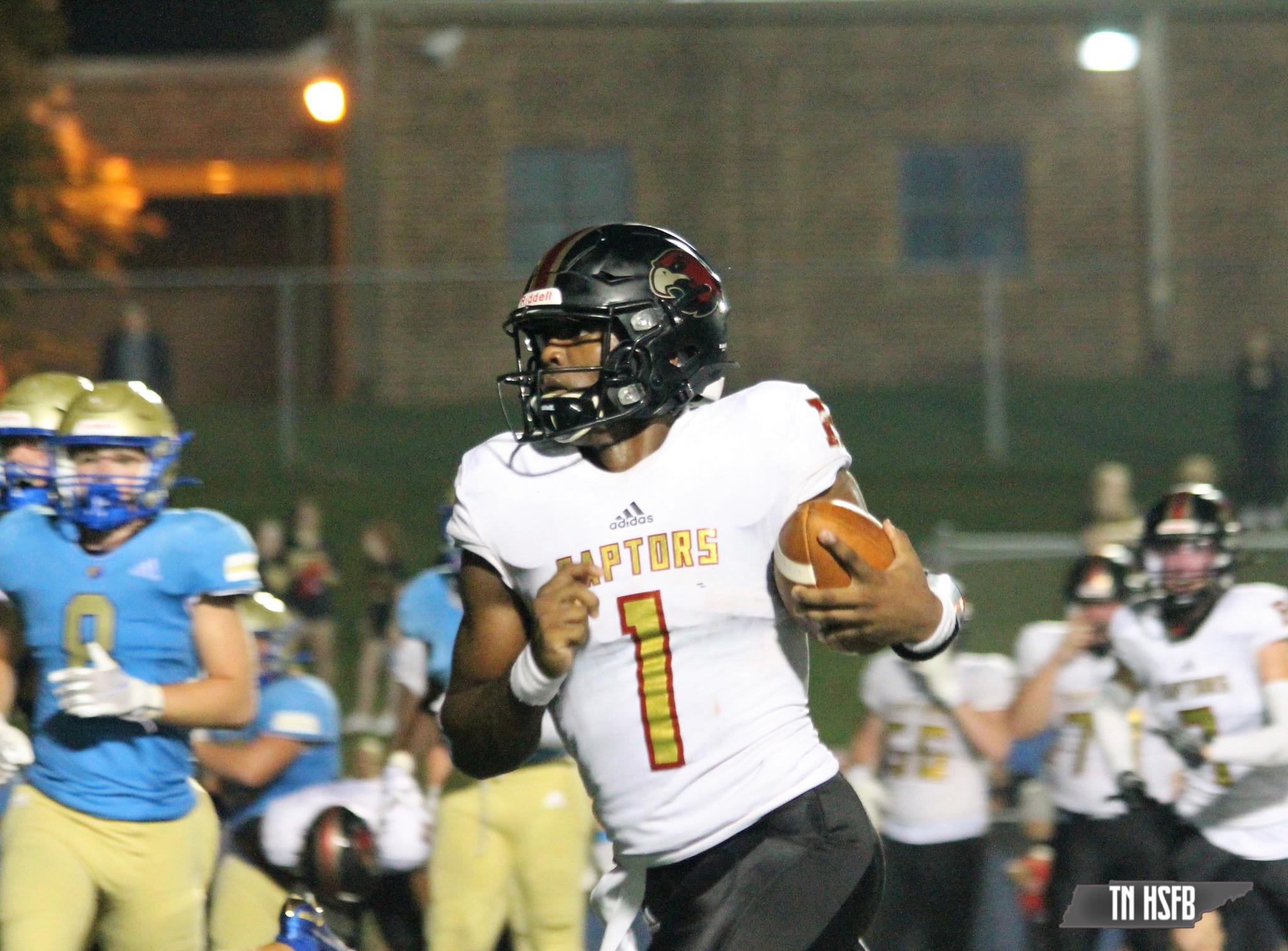 On Friday night, Ravenwood and Whitehaven faced off in the first round of the Class 6A playoffs.
The two teams entered the fourth quarter tied 14-14 but with a little over six minutes left, Ravenwood quarterback Chris Parson connected with Lee Molette for a touchdown on a pass that was the highlight of the game.
That moment proved to be the difference, and the Raptors went on to win 21-14.
Parson provided the game's first score when he scrambled into the end zone from eight yards out early in the first quarter. Early in the second quarter, connected with Blake Irvin for a 21 yard touchdown.
Ravenwood entered halftime leading 14-6 thanks to an impressive defensive performance, which included an Andrew Dudas interception.
After Whitehaven managed to tie the game late in the third quarter, the stakes became a lot higher. Both teams knew someone would need to make a play to separate themselves.
Parson and Molette connected to make that play midway through the fourth.
Parson took the snap, scrambled to the left and saw multiple defenders in his face. He heaved a pass to the left side of the end zone and it landed in Molette's hands.
All three Ravenwood touchdowns had Parson's name attached to them, but he believes his defense played a key part in the victory.
"Kudos to the defense, they stepped up big time," the Florida State commit said. " Our offense was sloppy at times and we didn't play our best football but we persevered."
Parson also didn't discount the effort from his opponent.
"Kudos to Whitehaven, they played a very tough game," he said.
Whitehaven's first score came from Mikkal Stewart on a kickoff return early in the first. Jaquez Bradley provided the Tigers with their second score when he caught the game-tying pass early in the second half.
With the loss, Whitehaven's (7-4) season has concluded.
Ravenwood (9-2) will travel to face undefeated Collierville next week in the second round of the playoffs.
Parson believes that Ravenwood must focus and execute in order to advance deeper in the playoffs.
"We've just got to lock in, we have to have a good week of practice, and we've got to come out here and execute," he said. " We got the opportunity tonight and we won, and now we get to play again. We've got to fix our mistakes and come back ready to play next week."
Thanks to Our Sponsors!