Hardin County Rolls Over Marshall County In First Round Win
By Cooper Haines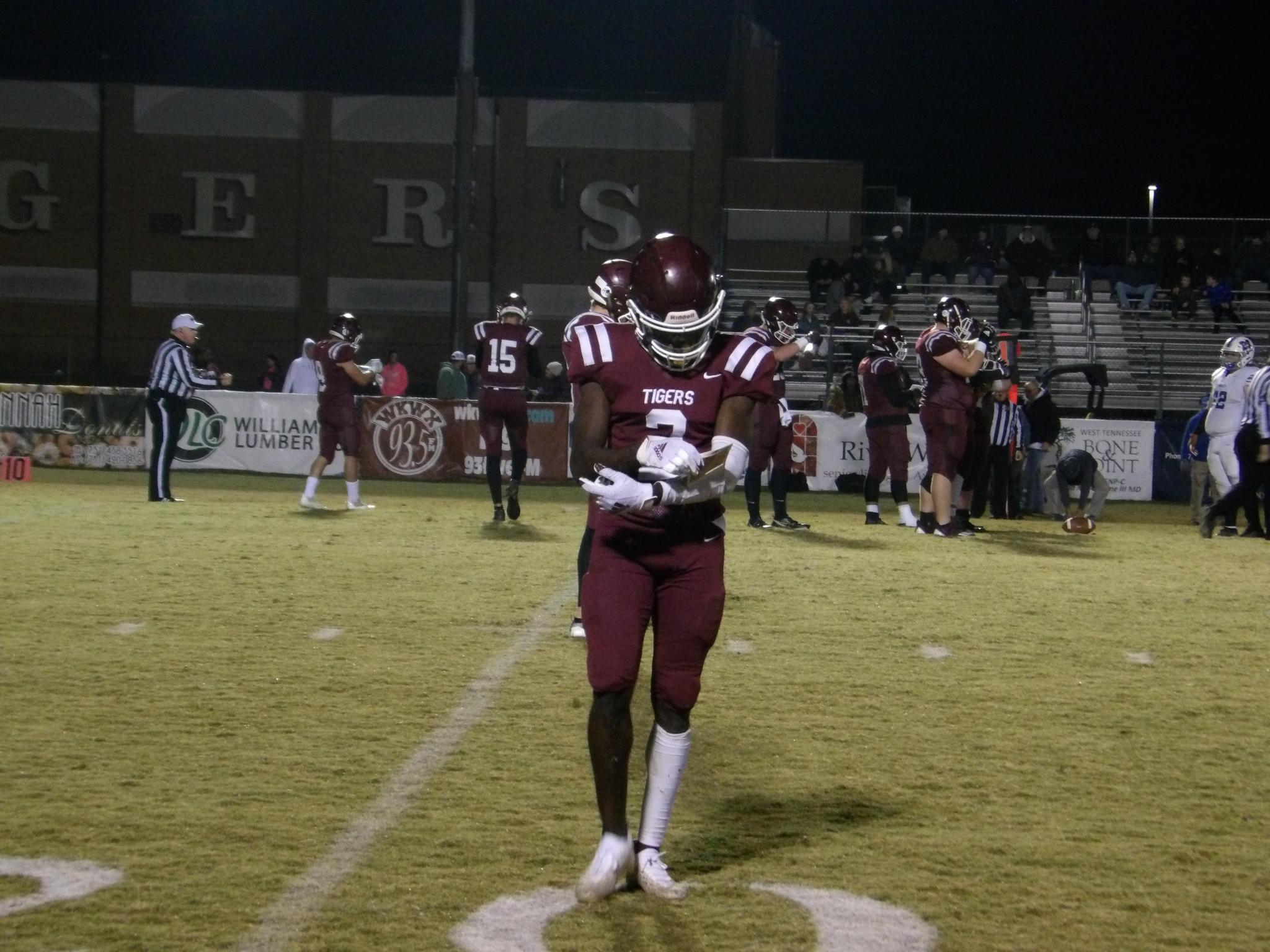 To kick off week one of the 4A playoffs, a showdown between the fourth seed of the competitive region five, Marshall County, and region six champions, Hardin County, was one of the more highly anticipated games in the state.
Hardin County received the opening kickoff, and though HCHS gained momentum, a Marshall County defender snagged an interception over star Kaydin Pope, giving the visiting Tigers some energy.
Marshall County's resulting drive stalled out when HCHS's special teams shined; Christian White blocked the punt for Hardin County, with Tylin Irvin hopping on the loose ball. HCHS took advantage of a starting field position at the 6-yard line. Jacob Harrison punched in the score for HCHS to give the Tigers a lead of 7-0.
HCHS's defense continued firing and got the Tigers the ball back with time to score before halftime. HCHS had penalties to contend with, but took the gamble from 12-yards out; Carter Smith hit junior Brayden Wilkes in the back corner of the endzone with four minutes left in the first half. HCHS held a 14-point lead, giving Marshall four minutes to cut the lead before half.
Marshall County drew up a trick play, completing a pass down the field, though Kaydin Pope prevented a score, pushing the receiver out of bounds. The HCHS defense rebounded and held Marshall County to a 4th & 5 at the HCHS 21-yard line. The fourth-down conversion snap sailed above Quarterback Trey Warner, giving HCHS possession with less than two minutes left in the second quarter.
The hosting Tigers took advantage of the last-minute drive; sophomore quarterback Carter Smith hit Seth Garner for a 76-yard score, giving HCHS momentum, and a 21-0 lead going into the half.
Marshall County received the opening kickoff, though found no success. Marshall County drove to the HCHS four-yard line, though a high snap led to another HCHS turnover.
HCHS took possession into the fourth quarter, punching in another Jacob Harrison touchdown, giving HCHS a lead and win of 28-0.
HCHS's defense looked great throughout the evening grabbing sacks and keeping pressure on the quarterback all night. Next week Hardin County has a matchup against fellow state title contender Pearl Cohn. The Tigers host the dominant Pearl Cohn team, who rolled over Lexington in a 56-16 rout in their first round matchup.
Thanks To Our Sponsors!