6A Playoff Preview
By Carter Mansfield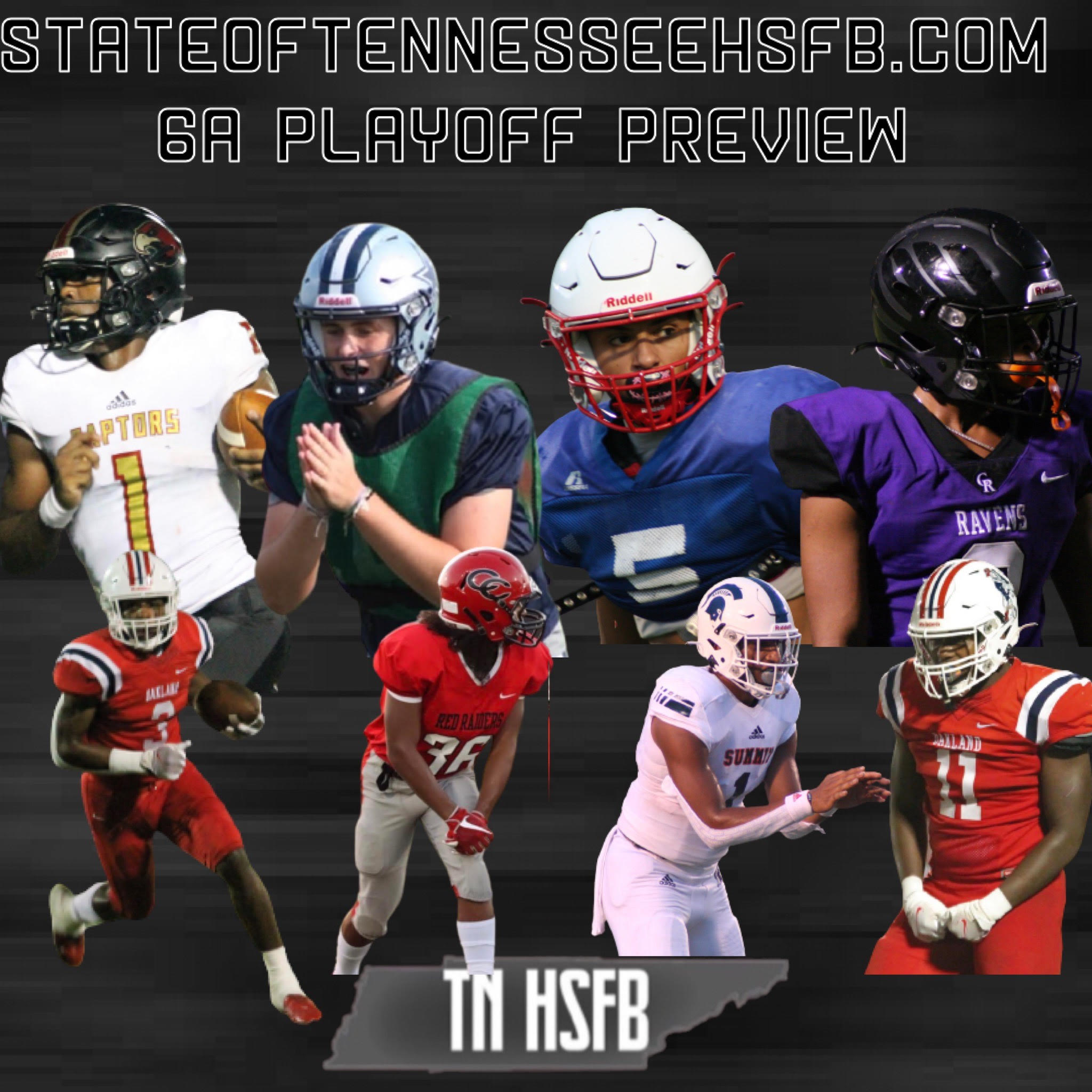 Contenders: Maryville, Oakland, Summit
Dark Horses: Hendersonville, Riverdale, Ravenwood, Collierville
Top Five First Round Matchups: Brentwood at Germantown, Whitehaven at Ravenwood, Independence at Collierville, Rockvale at Shelbyville, Cleveland at West Ridge
Bracket Breakdown
For this part, we will be breaking down the bracket into fourths. The winner of each quadrant makes it to the semifinals of the playoffs. 

Quadrant 1
Maryville is everyone's favorite to advance from this quadrant. Even the Rebels will have a tough first round matchup though, as they will take on Dobyns-Bennett. This quadrant also has one of 6A's best first round matchups, as Cleveland will travel to take on West Ridge. Bradley Central and Region One champion Science Hill are also teams that could make some noise.
Quadrant 2
Oakland is the number one team in 6A and have already beaten arguably the second best team in the quadrant (Riverdale) handily. There are some very intriguing first round matchups in this quadrant, as Rockvale will travel to take on Shelbyville and Stewarts Creek will travel to take on Region 3 champion Lebanon. Lebanon and Riverdale are both teams that could make some noise here along with Oakland.
Quadrant 3
This quadrant is interesting because there is not really a dominant team that is a clear cut state contender. Hendersonville is probably the best team in this quadrant, but Cane Ridge and Beech among others are also in contention to make it to the semifinals out of this quadrant. Gallatin at Smyrna and Overton at Beech are two first round matchups to keep an eye on.
Quadrant 4
This is easily the most stacked quadrant from top to bottom, as the Williamson County 6A schools will match up with the Memphis-area 6A schools. Almost anyone could come out of this quadrant and it would not be a huge shock. Brentwood at Germantown, Whitehaven at Ravenwood, Houston at Summit and Independence at Collierville will all be phenomenal first round matchups. Whoever comes out of this quadrant could end up giving Oakland or Maryville a run for their money if they make it to Chattanooga. 





Bracket Prediction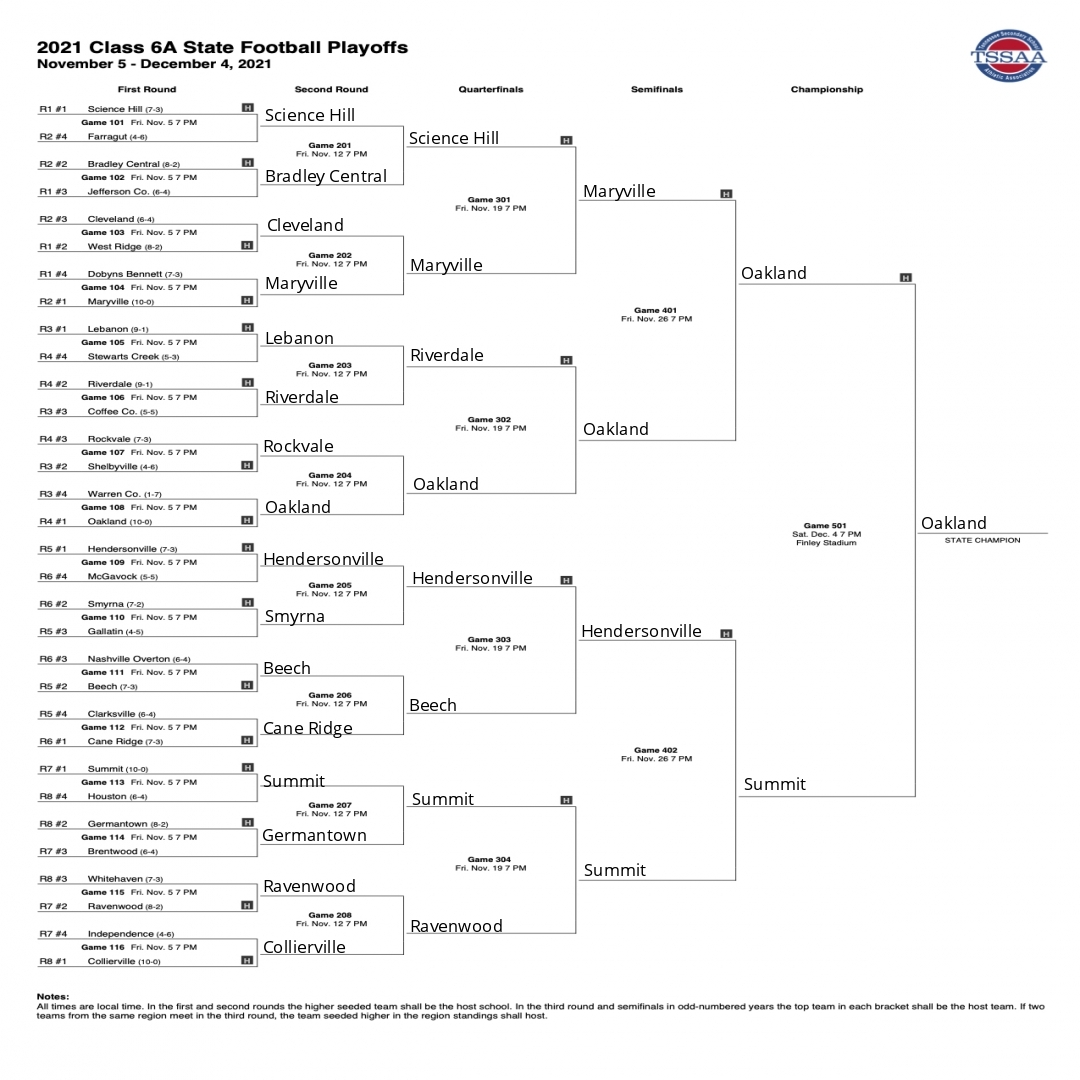 Thanks to Our Sponsors!