5A Playoff Preview
By Carter Mansfield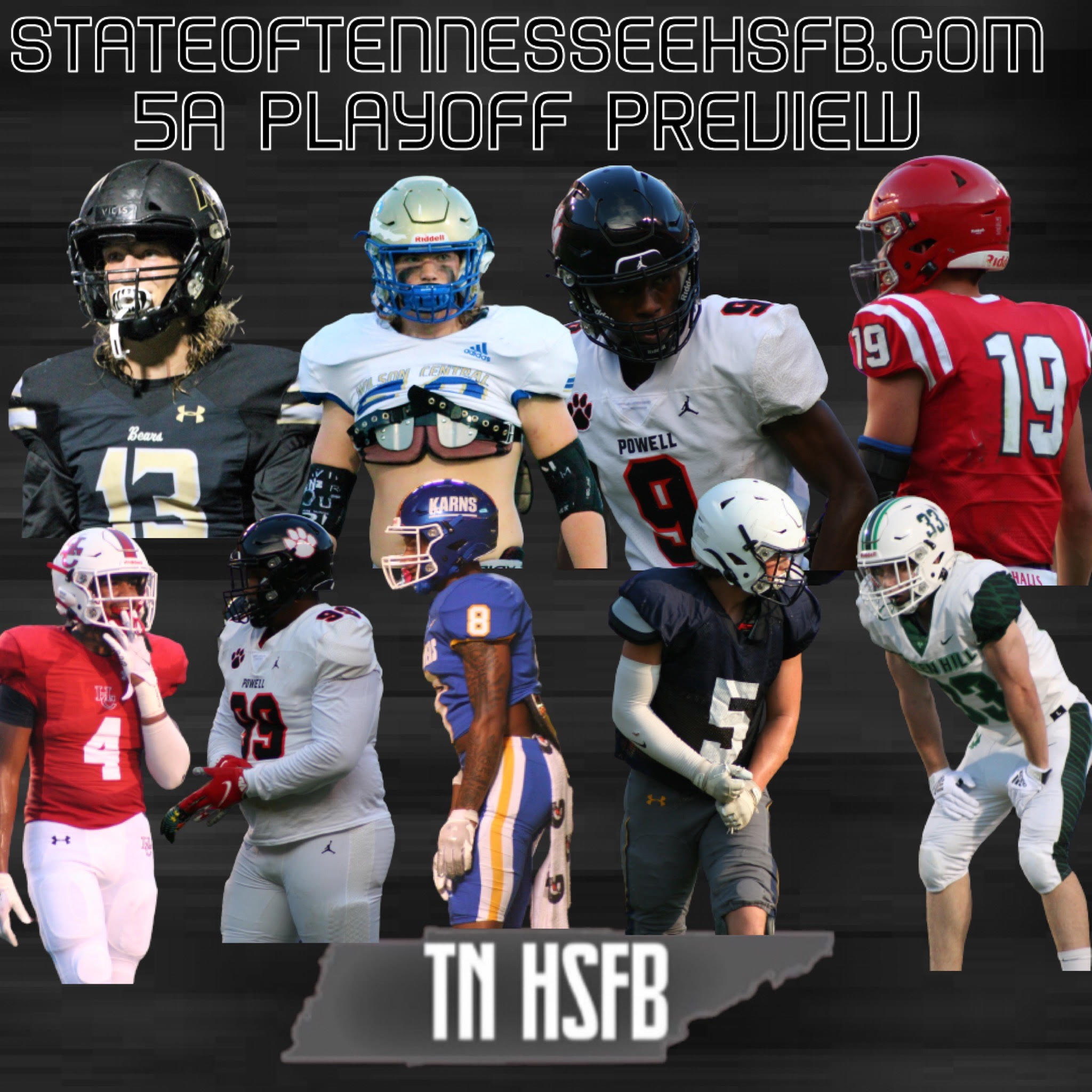 Contenders: Knoxville West, Powell, Page
Dark Horses: Green Hill, Memphis Central, Rhea County, Knoxville Central, Henry County, Springfield, Karns
Top Five First Round Matchups: Knoxville Halls at Daniel Boone, Oak Ridge at McMinn County, Walker Valley at Karns, Campbell County at Rhea County, Nolensville at Station Camp
Bracket Breakdown
For this part, we will be breaking down the bracket into fourths. The winner of each quadrant makes it to the semifinals of the playoffs.
Quadrant 1
This is probably the only quadrant in 5A that one region has a real chance to sweep the other in the first round. In Region 1, the top seed, Daniel Boone, has a losing record and will take on a very solid Halls team. Knoxville West and Knoxville Central are almost locks to win in the first round, while Sevier County and Halls both have a solid chance to win as well. West and Central are both the clear favorites to make the semifinals in this quadrant.
Quadrant 2
Quadrant 2 is the most loaded and deep of any of the four quadrants in 5A. All four teams in Region 3 (Powell, Karns, Oak Ridge, and Campbell County) are all extremely solid, but Rhea County, McMinn County, and Walker Valley are also solid in their own right. Powell is the clear favorite to come out of this quadrant in my opinion, but this quadrant is extremely deep, so do not be surprised if there are some upsets along the way.
Quadrant 3
Quadrant 3 is also very deep, as Region 5 is probably 5A's toughest region. There are several phenomenal first round matchups including Mt. Juliet at Columbia and Nolensville at Station Camp. Page and Green Hill are the two clear favorites in this quadrant, but watch out for Mt. Juliet, Nolensville, Columbia, and Station Camp as well.
Quadrant 4
Quadrant 4 is probably the most wide open of any in 5A. There are the two region champions, Munford and Springfield, who are solid but have not been dominant this season. There also have teams like Henry County and Memphis Central who could just as easily come out of the quadrant. Memphis Central is going to be my pick to come out of the quadrant, but I would not be surprised at all of any of those other three teams listed make it out of quadrant 4.
Projected Bracket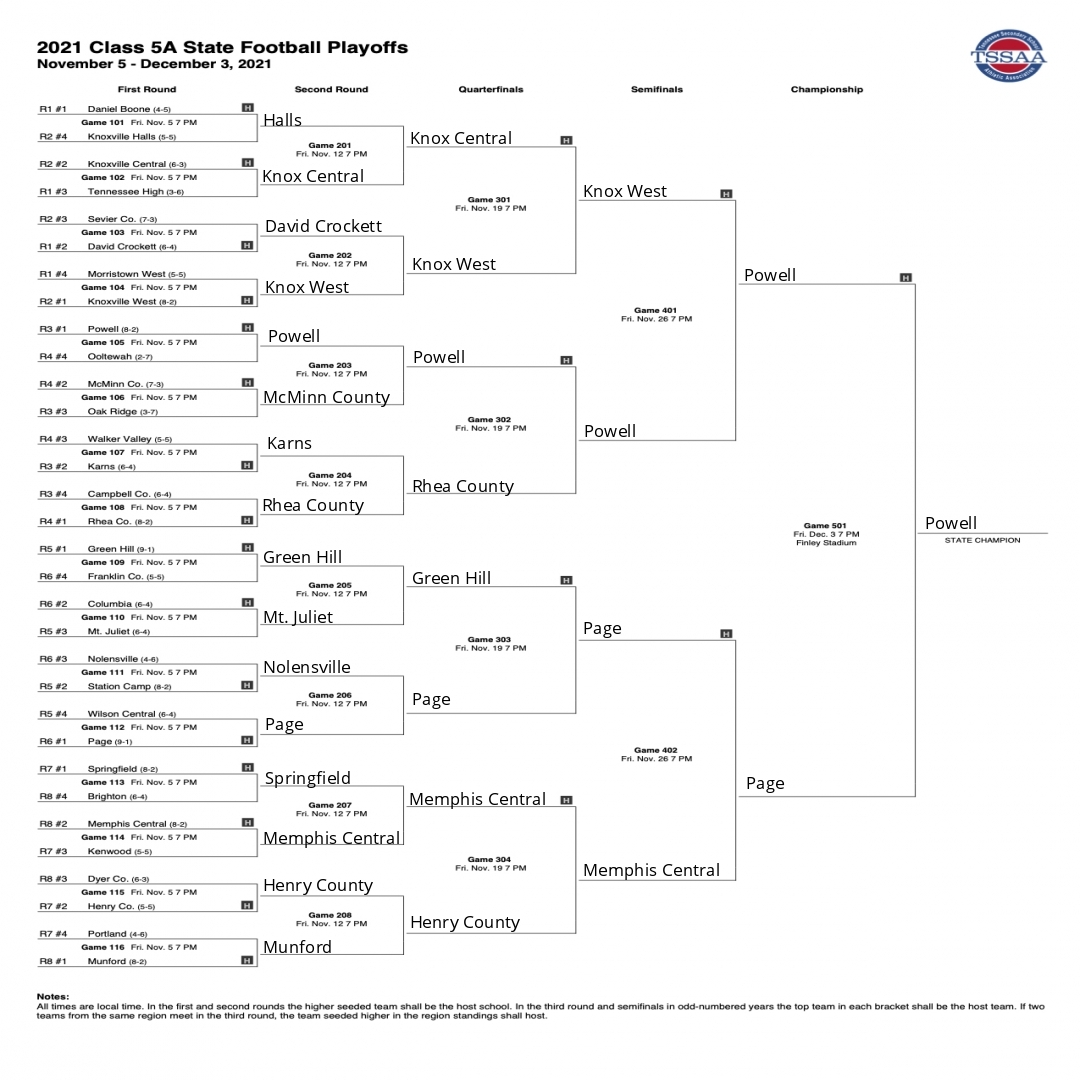 Thanks To Our Sponsors!