4A Playoff Preview
By Carter Mansfield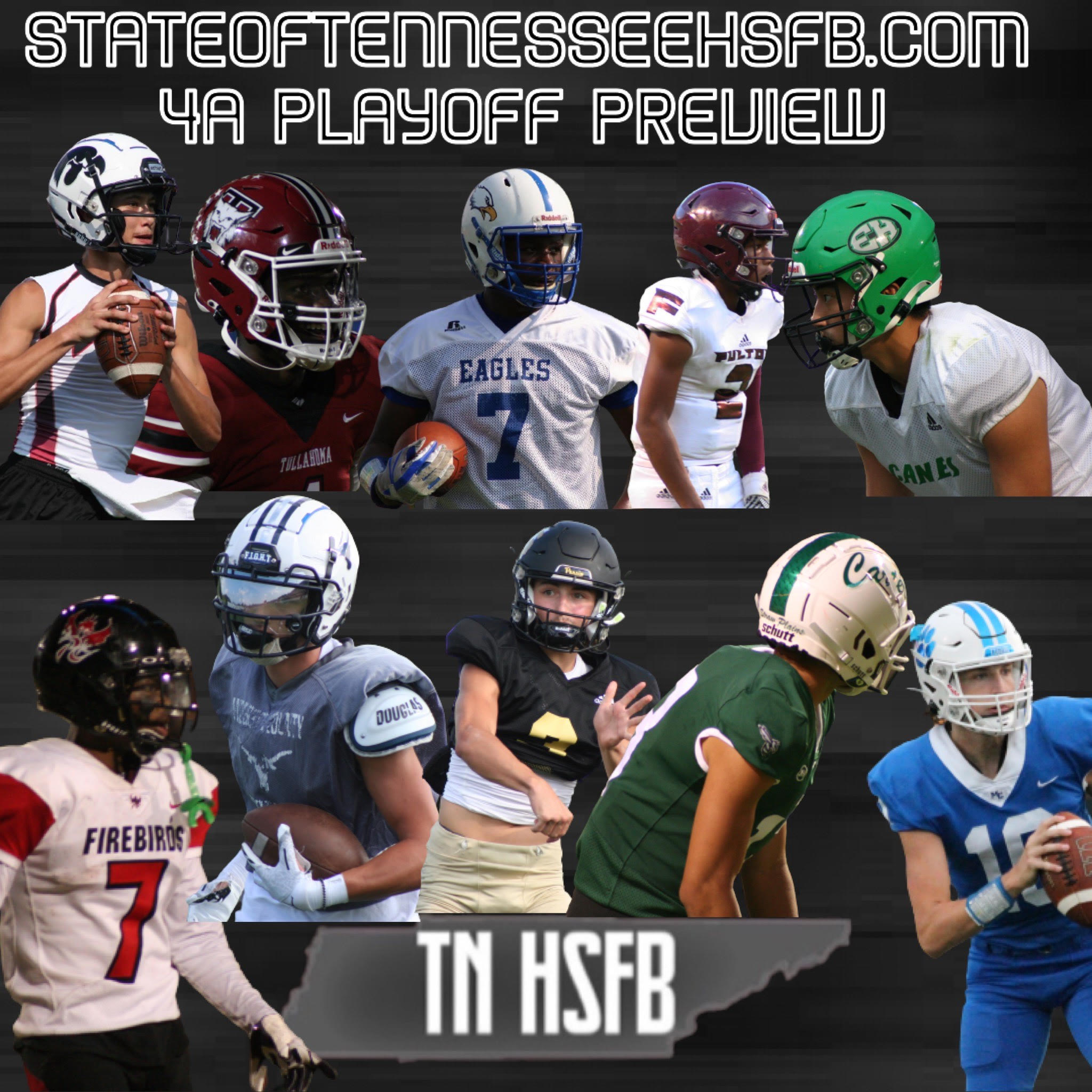 Contenders: Greeneville, Haywood, Tullahoma, Hardin County, Pearl-Cohn
Dark Horses: Upperman, Elizabethton, Anderson County, Red Bank, East Hamilton
Top 5 First Round Matchups: South-Doyle at Greeneville, Carter at Elizabethton, DeKalb County at East Hamilton, Marshall County at Hardin County, Chattanooga Central at Macon County
Bracket Breakdown
For this part, we will be breaking down the bracket into fourths. The winner of each quadrant makes it to the semifinals of the playoffs.
Quadrant 1
Quadrant 1 has the clear state title favorite in Greeneville, but you can't discount teams such as back-to-back defending state champion Elizabethton and Region 2 champion Anderson County. Whoever makes the semifinals out of this quadrant will be as battle tested as anyone in the state.
Quadrant 2
Quadrant 2 does not really have a team that has been completely dominant all year, but several different teams that could end up making it to the semifinals. Upperman is probably the favorite here, but you can't overlook teams like East Hamilton, Red Bank, and Chattanooga Central from Region 3 and Dekalb County and Macon County from Region 4.
Quadrant 3
Quadrant 3 has 4A's deepest region in Region 5, along with a state title contender from Region 6 in Hardin County. It is not very often that there are three state title contenders in one quadrant, but that is the case here as you have two undefeated teams in Tullahoma and Hardin County. Pearl Cohn will also be a team to watch out for, as their only loss on the season came at the hands of Tullahoma.
Quadrant 4
Haywood is the clear favorite to come out of Quadrant 4. The Tomcats are real state title contenders in 4A, but if anyone poses a challenge, it would be a team like South Gibson, Milan, or Kirby. It will be interesting to see if anyone from this quadrant can potentially pull off an upset.
Bracket Prediction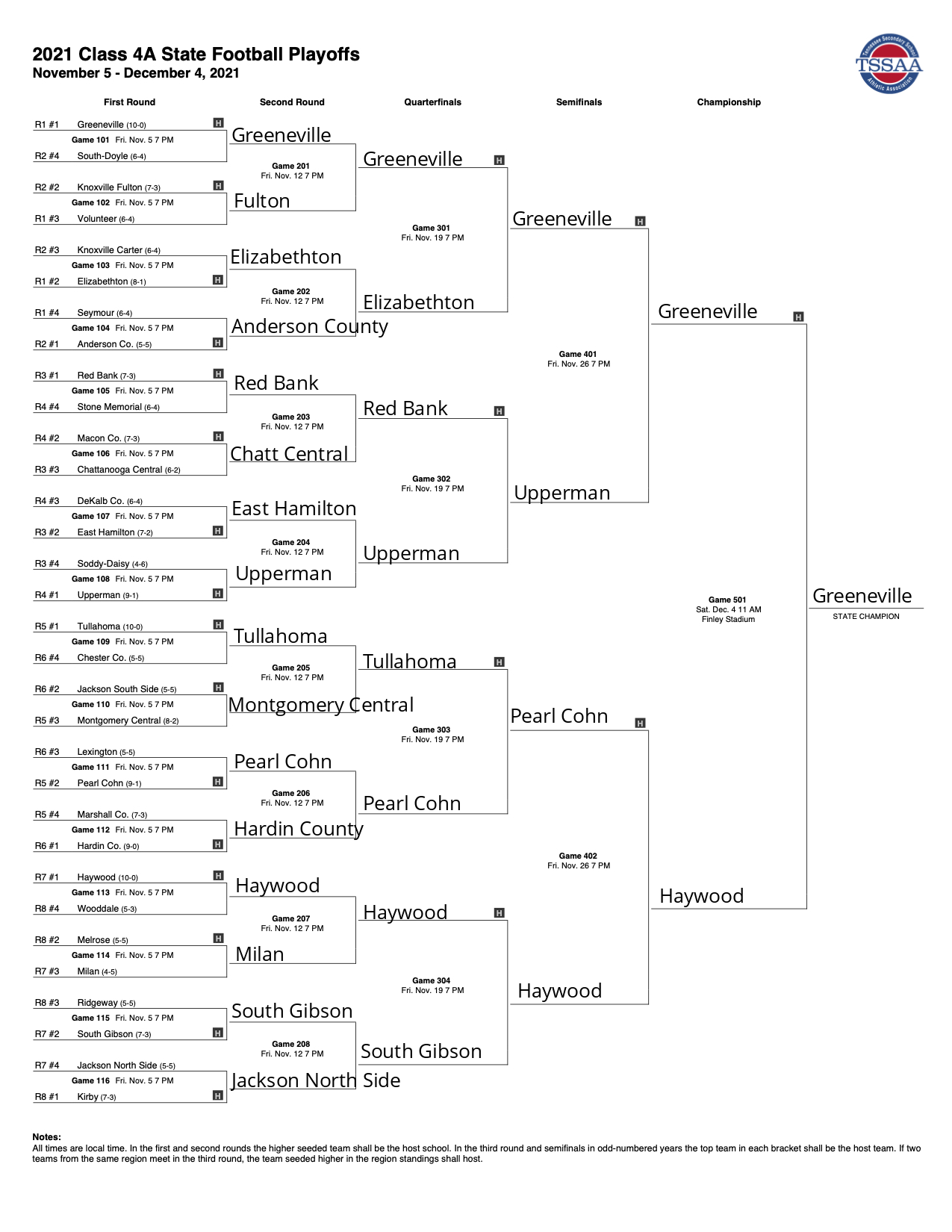 Thanks to Our Sponsors!