3A Playoff Preview
By Carter Mansfield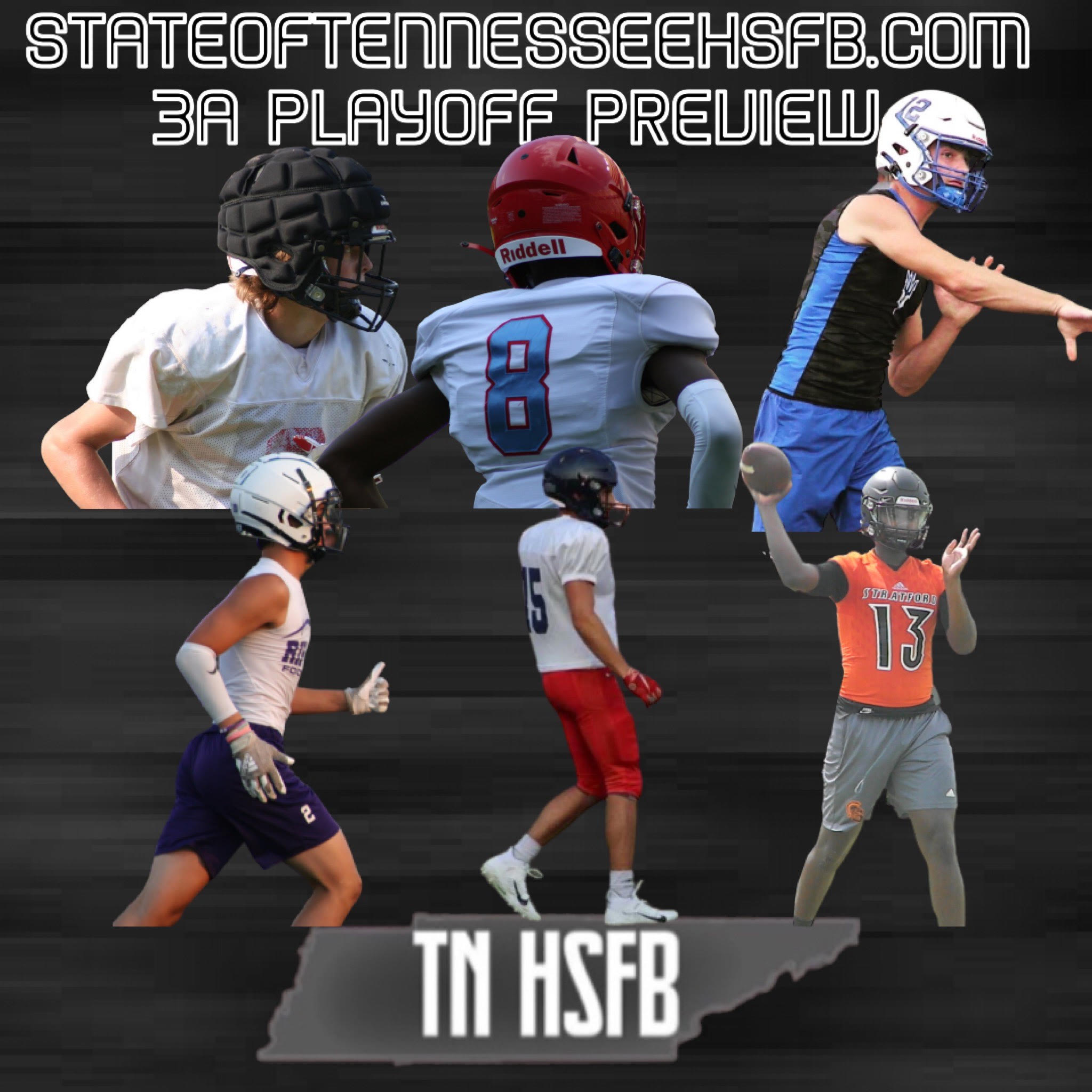 Contenders: Alcoa, Giles County, Covington, Dyersburg, East Nashville
Dark Horses: White House, Loudon, Waverly
Top 5 First Round Matchups: Signal Mountain at Cannon County, Sequatchie County at Kingston, White House Heritage at East Nashville, Fairview at Smith County, Stratford at White House
Bracket Breakdown
For this part, we will be breaking down the bracket into fourths. The winner of each quadrant makes it to the semifinals of the playoffs.
Quadrant 1
The obvious choice to come out of this quadrant is Alcoa, as they have won the 3A state title six years in a row. While Alcoa is the far-and-away favorite here, there are also other solid programs in this quadrant such as Unicoi County, Pigeon Forge, and Gatlinburg Pittman that could bring some solid games in the first and second round between each other.
Quadrant 2
Quadrant 2 has plenty of programs that have the capability to make the semifinals and potentially set up a date with Alcoa. My pick to come out of this quadrant is Giles County. The Bobcats are the most complete team in this quadrant in my opinion, but watch out for teams such as Loudon, Kingston, and Signal Mountain.
Quadrant 3
Quadrant 3 is definitely the deepest of any of the four quadrants. East Nashville, Waverly, White House, and Fairview are all teams that could end up making it to the semifinals out of this quadrant. Do not be surprised if the team that makes it out of this quadrant makes it into the state championship game because of how battle tested they will be during the early rounds.
Quadrant 4
Dyersburg and Covington are the two favorites to come out of Quadrant 4. Dyersburg took the regular regular season matchup over Covington, but I like Covington to win if the two teams match up again in the quarterfinals. Memphis East and Trezevant are two teams from Region 8 that could make some noise as well.
Bracket Prediction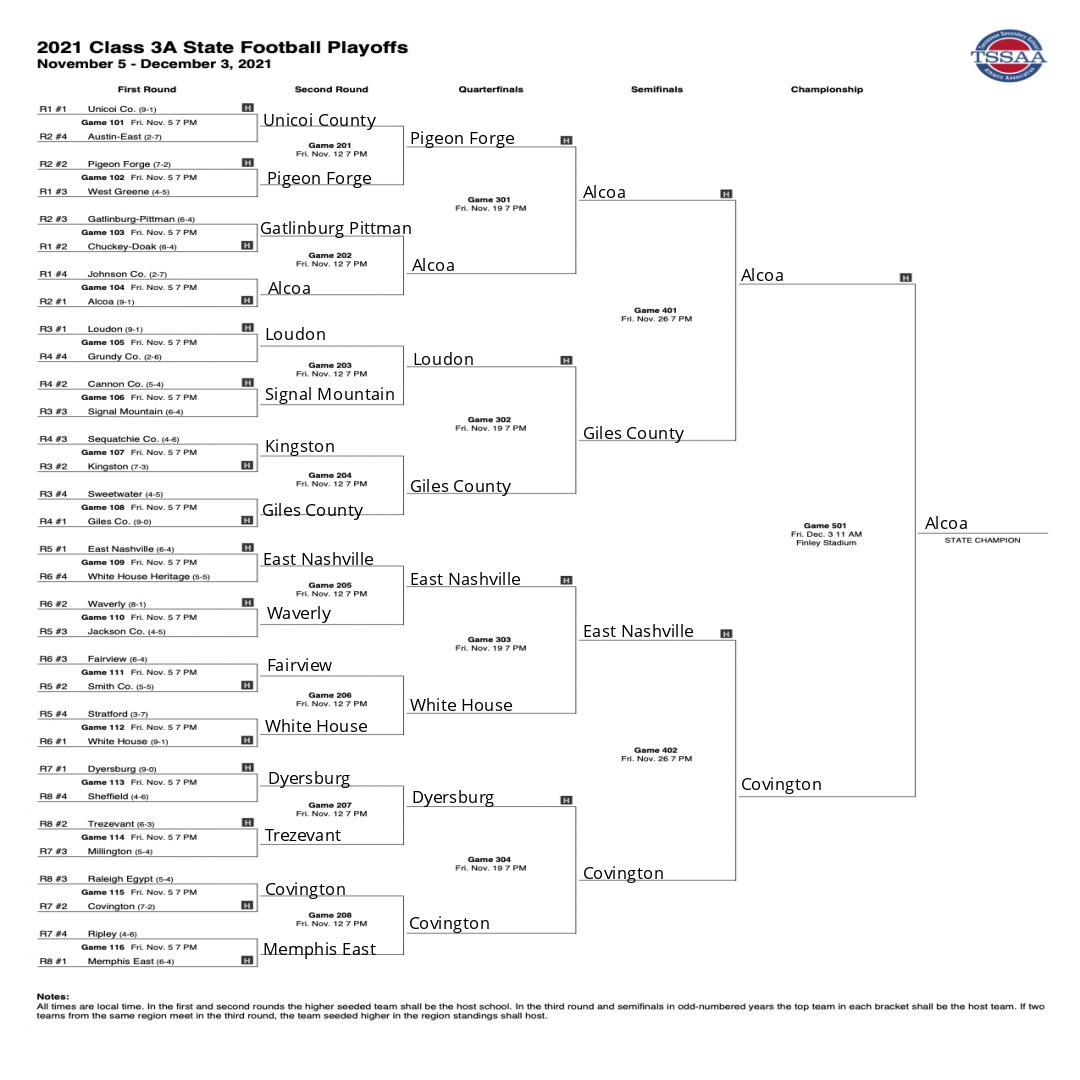 Thanks to Our Sponsors!