2A Playoff Preview
By Carter Mansfield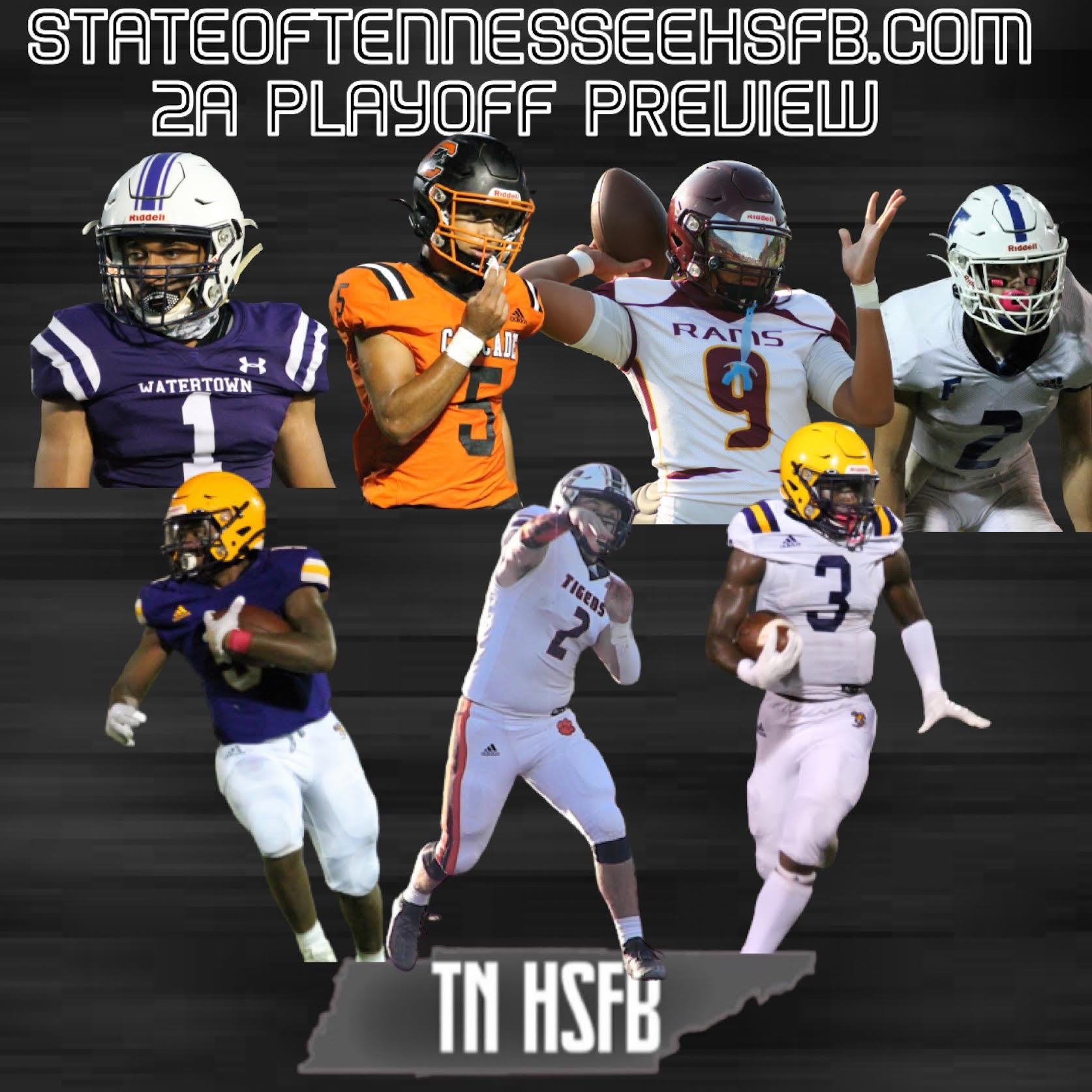 Contenders: Meigs County, Westview, MAHS, Marion County
Dark Horses: Riverside, South Greene, Trousdale County, Watertown, Fairley, Huntingdon, Hampton, Tyner Academy
Top 5 First Round Matchups: Monterey at Hampton, East Hickman at Summertown, Tyner Academy at Trousdale County, Cascade at Lewis County, Mitchell at Huntingdon
Bracket Breakdown
For this part, we will be breaking down the bracket into fourths. The winner of each quadrant makes it to the semifinals of the playoffs.
Quadrant 1
Quadrant 1 has several solid teams that could make it to the semifinals. While there does not seem to be a true state title contender from this group, South Greene, Hampton, Monterey, Oneida, and Rockwood are all teams that could make a run from Quadrant 1. South Greene is probably the best team from this group, though.
Quadrant 2
Whichever team makes it out of Quadrant 2 is going to the state title game, in my opinion. The thing about that is that there are at least four teams that could make it out in Trousdale County, Watertown, Meigs County, and Marion County. Meigs County is the favorite here simply because they have been to the state title game the past two seasons, but you really can't count out any team from this quadrant.
Quadrant 3
There are several very good teams that make up Quadrant 3. Riverside is the favorite to make the semifinals out of this quadrant, but teams like Forrest, Summertown, Cascade, and Lewis County could give the Panthers a run for their money as well.
Quadrant 4
There are two heavyweights that make up Quadrant 4 in MAHS and Westview. They would be set to match up in the quarterfinals, but not without several teams that could give them a run for their money in the early rounds. Huntingdon, Mitchell, Fairley, and Freedom Prep have all had very good seasons and could pose a challenge to both MAHS and Westview. 2A in Memphis has been extremely solid this year, so expect this to be one of the more exciting sections of the bracket.
Bracket Prediction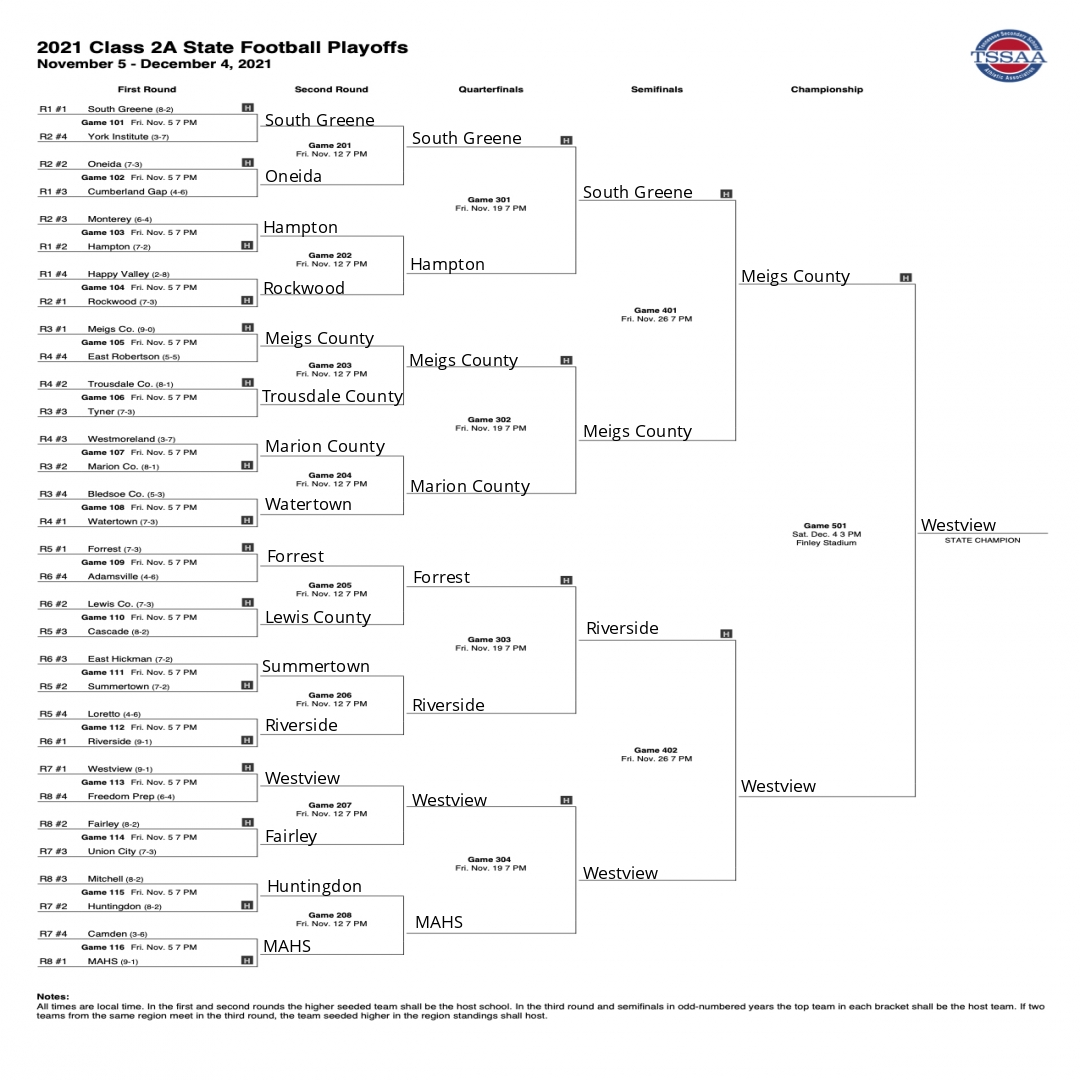 Thanks to Our Sponsors!