1A Playoff Preview
By Carter Mansfield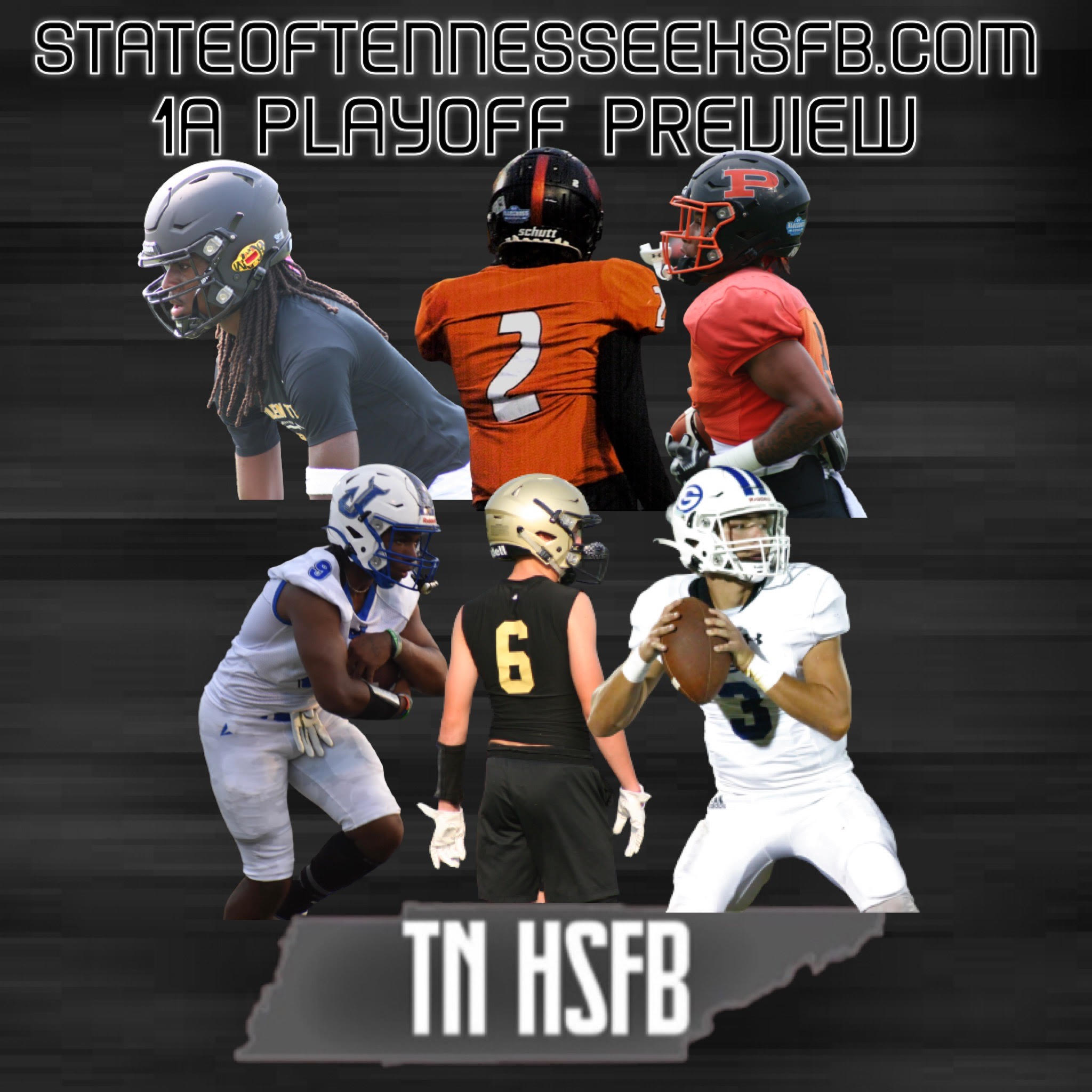 Contenders: Peabody, South Pittsburg, Fayetteville, Coalfield, McKenzie, Gordonsville
Dark Horses: Middle College, Cloudland, Clay County, Lake County, Cornersville
Top 5 First Round Matchups: Greenback at Cloudland, Midway at Unaka, Eagleville at Dresden, McEwen at Cornersville, West Carroll at Booker T. Washington
Bracket Breakdown
For this part, we will be breaking down the bracket into fourths. The winner of each quadrant makes it to the semifinals of the playoffs.
Quadrant 1
Quadrant 1 has several high quality programs that could make a run if they get hot. Coalfield is the favorite to make it out of Quadrant 1 based on how dominant they were in region play, but teams like Cloudland, Unaka, Midway, and Oakdale could all pose a threat as well. Expect plenty of competitive early round matchups here.
Quadrant 2
Quadrant 2 is extremely top heavy, as there are three teams that have a chance to make a run at Chattanooga in Gordonsville, South Pittsburg, and Clay County. It is hard to see anyone else in this quadrant competing with those three programs. South Pittsburg-Clay County would be one of the best second round matchups in the entire state. If South Pittsburg and Gordonsville met in a quarterfinal rematch from last year, the Pirates would host this year's matchup.
Quadrant 3
Quadrant 3 is easily the deepest of any in 1A. There are two big-time state title contenders in Fayetteville and McKenzie, while also featuring several other solid programs that could pull an upset such as McEwen, Dresden, Eagleville, and Cornersville. Whoever makes it out of Quadrant 3 will be as battle tested as anyone in class 1A.
Quadrant 4
Quadrant 4 has an easy favorite in Peabody. Peabody had won three consecutive state titles in 2A before moving down to 1A before this season. The Golden Tide are the favorite to take home another title this season, but teams like Lake County and Middle College will be Peabody's biggest roadblocks in contending for another state title.
Bracket Projection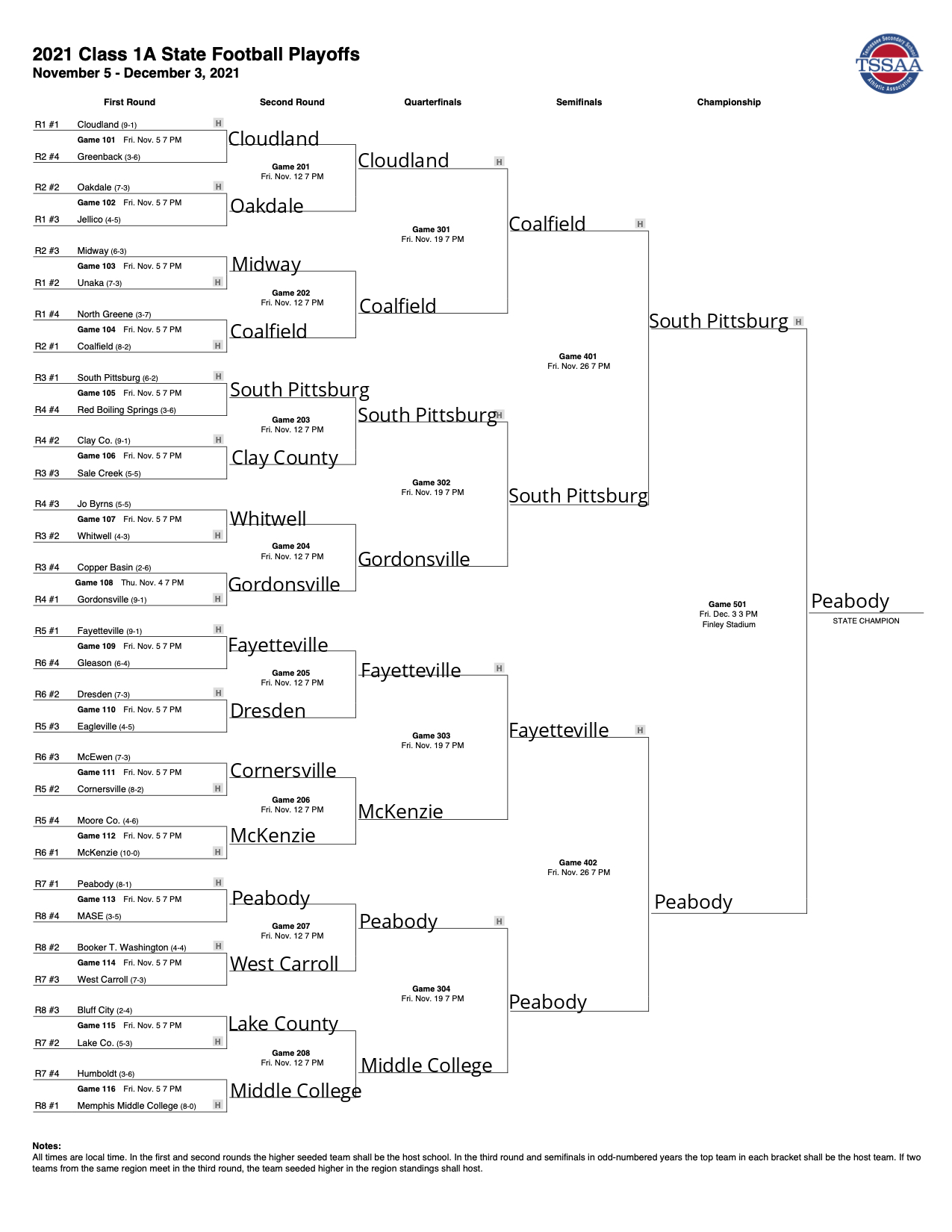 Thanks to Our Sponsors!