Summit Wins First 5A BlueCross Bowl in Program History Thanks to Dominant Defensive Performance
By Carter Mansfield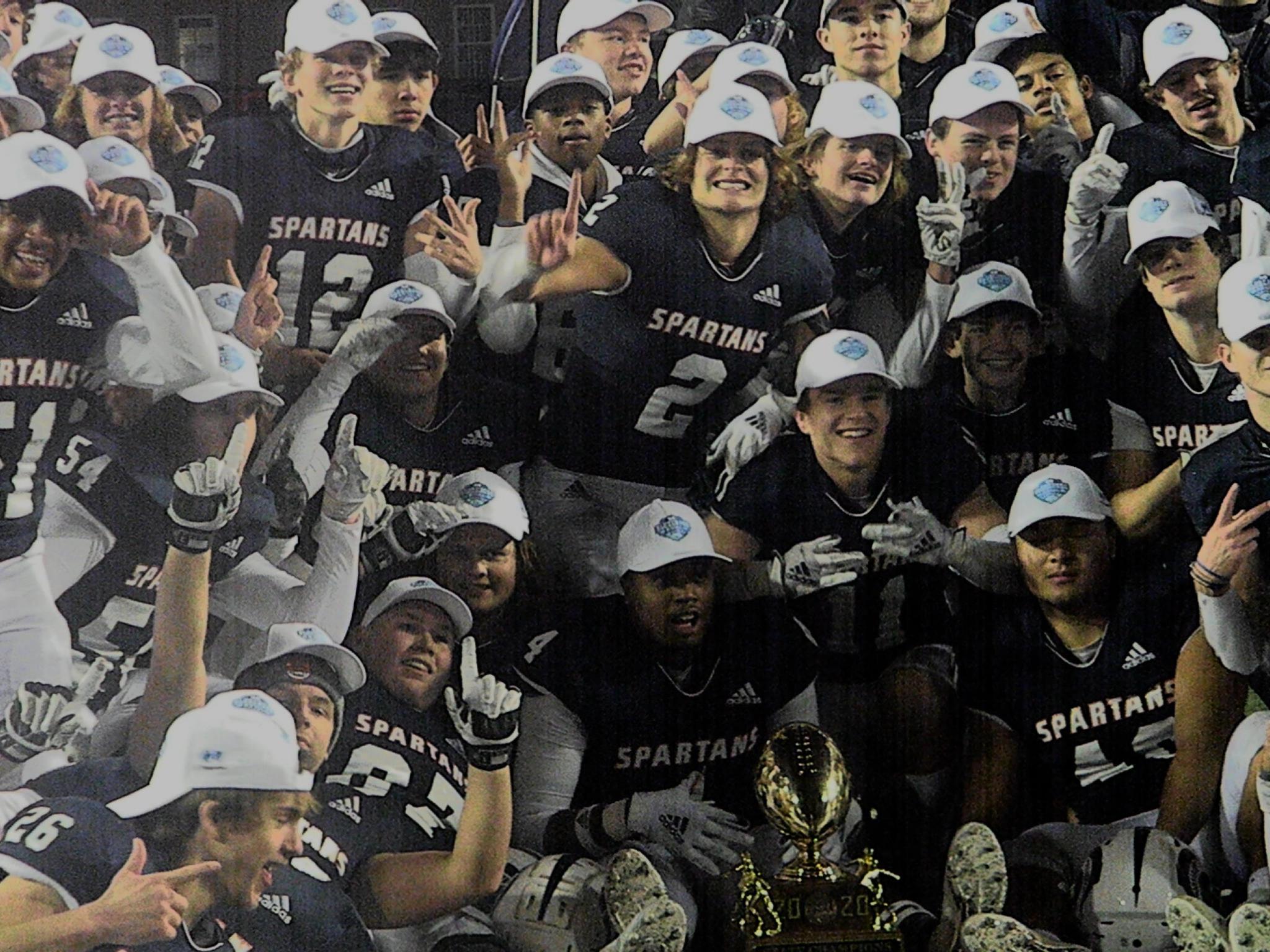 Summit won their first BlueCross bowl in school history Friday night, and were led by the MVP and Mr. Football finalist, quarterback Destin Wade. Wade went 7/10 for 135 yards and a touchdown passing, while also gaining 93 yards on 14 carries with two touchdowns rushing. Summit also dominated defensively, allowing seven points and only 145 yards of total offense from Oak Ridge. The boost on defense that Keaten Wade has provided after coming back last week from injury has been immense, and that was proven on Friday night.
Oak Ridge got behind early, as Summit gained an early lead on the opening drive thanks to a 2-yard touchdown run by Destin Wade. The Spartans forced an Oak Ridge punt, and scored again to go up 14-0 on a 13-yard touchdown pass from Wade to Brady Pierce. Summit had all the momentum, and looked like they were going to run away with the game as Wade scored again, this time a 3-yard touchdown run to extend the Spartan lead to 21-0 in the second quarter. Oak Ridge finally found a little bit of rhythm offensively as they drove the ball down just before half, and Mitchell Gibbons found Brandon Heyward from two yards out in the corner of the endzone on fourth down to cut the Summit lead to 21-7 going into the locker room.
Both teams played very well defensively in the second half, as neither team scored an offensive touchdown in the second half. Both teams were completely shut out in the third quarter, as well. Just as Oak Ridge was looking to cut the Summit lead to a touchdown, Brady Pierce picked off a pass from Mitchell Gibbons, and took it all the way back to the endzone. This was the dagger for Summit, and really took Oak Ridge out of the game completely. Pierce was a star in the game, as he had 3 catches for 88 yards and a touchdown receiving, and also had the pick-six that proved to be the dagger.
This is Summit's first BlueCross Bowl win in program history. The Spartans will prepare for a move to 6A next season into a region with powerhouses such as Brentwood, Ravenwood, Independence, and Franklin.