Davidson Academy Dominates Late to Bring Home 3rd Consecutive DII-A Blue Cross Bowl Title
By Carter Mansfield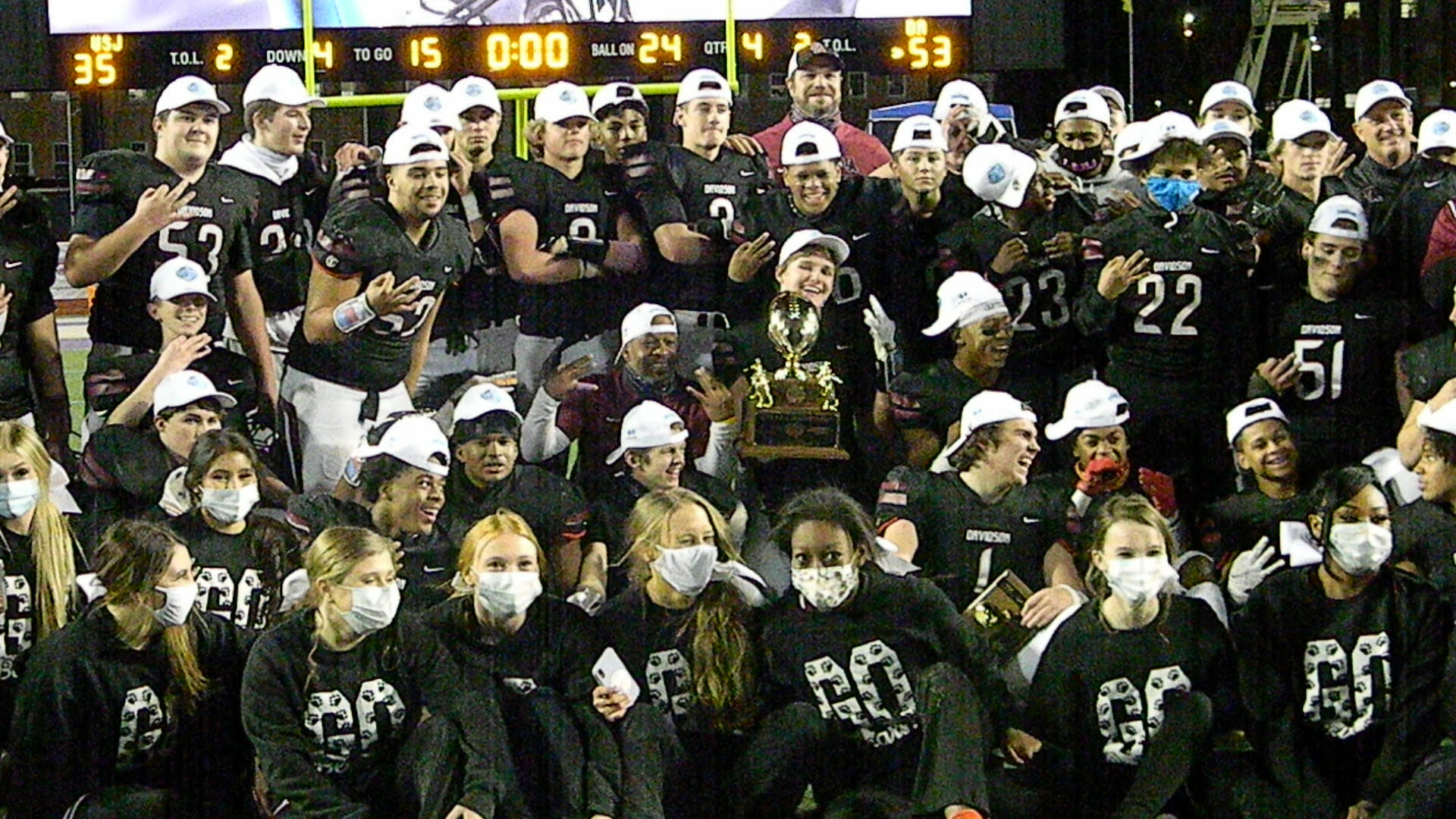 Davidson Academy has dominated DII-A for the past three years, and nothing changed Thursday night at Tucker Stadium. After getting off to a slow start and trailing at halftime, the Bears absolutely dominated the second half to earn a 53-35 victory their third consecutive Blue Cross Bowl win.
USJ looked like the much better team in the first half, as touchdowns by Steele Haynes, Tyke Tabor, and Myles Mayo gave the Bruins a 21-6 lead just before Griffin Swinea struck for his second touchdown ona 284 yard 4 touchdown day to make it 21-12. Davidson Academy knew USJ had all of the momentum, so quarterback Jared Vetetoe led an aggressive drive down the field capped off by a long 28 yard touchdown pass to Juju Orr as time expired in the first half to make it 21-19 USJ.
Davidson Academy came out firing in the second half, and they didn't look back. The Bears did whatever they wanted in the second half offensively, and it all started with an 8 yard touchdown run by Swinea to give the Bears the lead. The Bruins were not out of it yet though, as Tyke Tabor took a 66 yard pass from Andrew Smith for a touchdown. After that, though, Davidson Academy took over, scoring 4 unanswered touchdowns. Davidson Academy has been dominant all season, and they showed just how dominant they could be in the second half of this one.
This Davidson Academy senior class will finish 48-3, with 3 straight Blue Cross Bowl victories, and 2 undefeated seasons. This is the 6th overall Blue Cross Bowl championship for Davidson Academy. The Bears will move up into a much tougher region next year in DII-AA with teams such as the two finalists from the game earlier today in Lipscomb Academy and CPA.