CPA wins DII-AA Blue Cross Bowl
By Carter Mansfield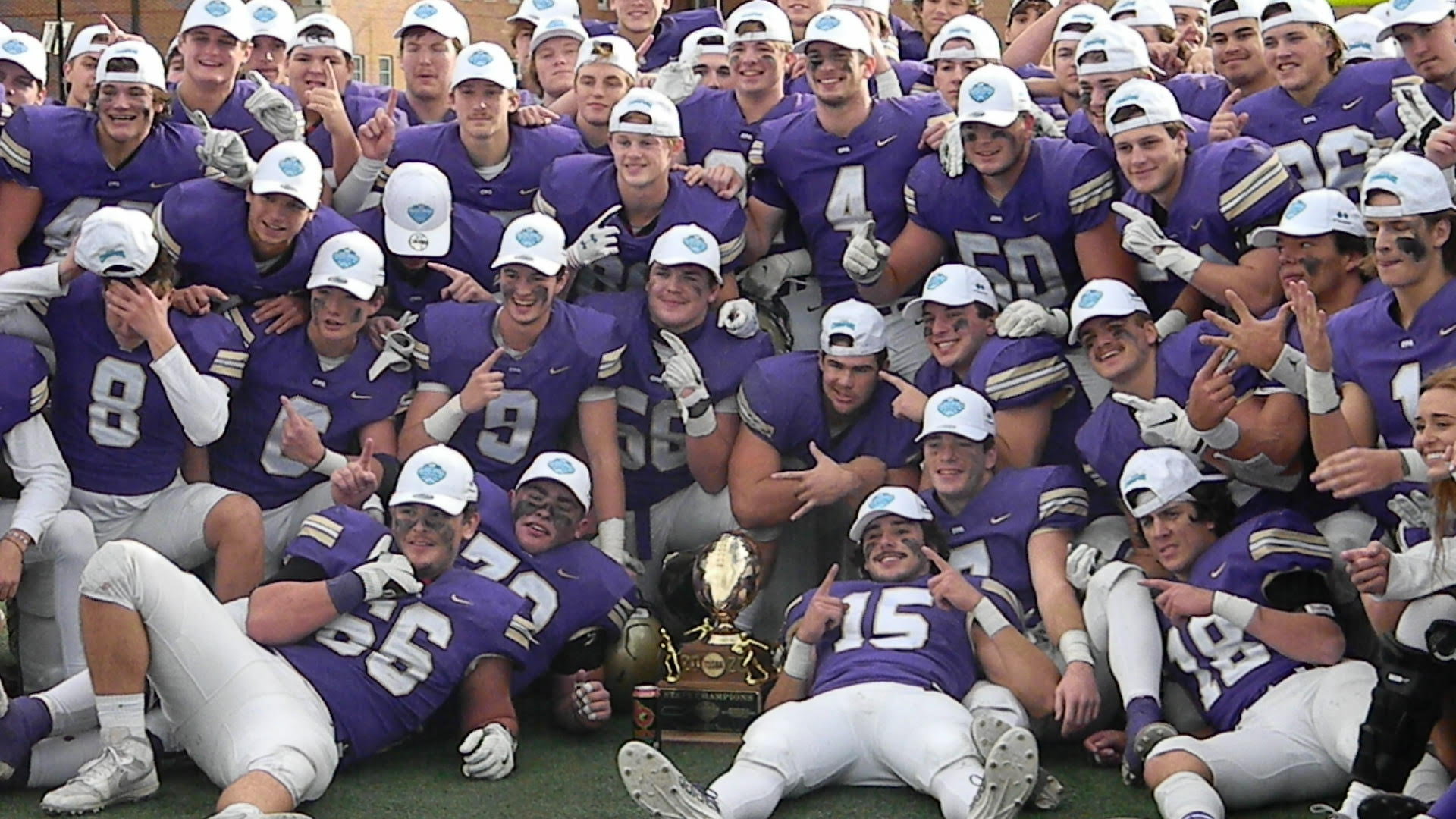 CPA came into this game looking for revenge, and they got that and more in a 35-28 DII-AA Blue Cross Bowl championship. MVP Cade Law was the driving force behind the victory, going for 204 total yards and 2 TDs.
This game was a shootout between two offensive powerhouses, and that was shown from the opening drive
CPA drove it right down the field and punched it in on a 4 Yard TD run by Langston Patterson, his first of three touchdowns and 168 yards on the day. It took awhile for Lipscomb to answer, as the CPA defense looked dominant early, but they finally found the endzone on a 7 yard TD catch by Daniel Green from Luther Richesson. After that touchdown, it looked like CPA might begin to run away with it.
Langston Patterson ran it in for his second touchdown midway through the second quarter, and then scored another on a fast paced drive right before halftime. The Lions had all the momentum going into halftime, and it looked like Lipscomb Academy was in trouble.
The Mustangs came storming out of the locker room after halftime, as they finally got Mr. Football Semifinalist Alex Broome going on a 4 yard TD run to begin the second half. CPA quickly answered with a touchdown of their own on a TD by Cade Law from 1 yard out to extend the lead to 28-14. Lipscomb Academy knew they needed to score quickly if they wanted a chance in this one, and that's exactly what they did, twice. Alex Broome had a TD run after a Mustang drive inside the 10, and then a 22 yard touchdown catch on a screen pass to tie the game at 28.
The season came down to one final drive for CPA, and they executed it perfectly. Cade Law found Cade Reynolds on a 2 yard TD pass that ended up being all the Lions needed. The very first play of the next drive was picked off by the Lions, and there was nothing but joy on the CPA sideline.
This is CPA's 5th state title in the school's history.