6A Blue Cross Bowl Preview
By Carter Mansfield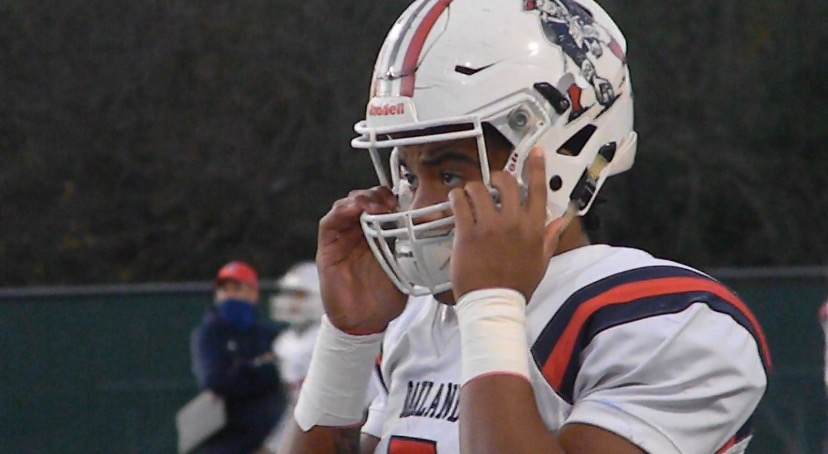 6A Blue Cross Bowl Preview
Oakland vs. Brentwood
Saturday, Dec. 5th, 7 PM
-Oakland Breakdown
Oakland was absolutely dominant in their first matchup against Brentwood this season, as they have been against almost everyone. The thing that separates this Oakland team from the past teams is the ability to throw the ball at a high level. Oakland has always been dynamic in the run game and on defense, but they have become almost unstoppable this season with the addition of receiver Isaiah Horton. The Patriots have not really had a very close game all season, so it will be interesting to see what happens if Brentwood can keep it close late into the game. If Brentwood wants to win this game, they need to start fast and gain momentum offensively early. If they get down it will be almost impossible to come back.
-Brentwood Breakdown
2013 was the last time a team other than Whitehaven or Ravenwood made it out of this side of the bracket, into the state championship game. The Bruins have played one of the toughest schedules in the state, and it has proved to pay off, as they will find themselves in Cookeville with a chance to bring home a gold ball. The Bruins have relied very heavily on dynamic dual-threat quarterback Cade Granzow all season long, and will need to get him going early in this one. If Oakland wants to win this game they will need to stick to the same formula that earned them a 37-0 victory in the first matchup between these two. Brentwood has been dynamic on offense all year long other than the Oakland game, so it will be interesting to see if the Patriots can shut them down like that again.
Key Players
Oakland
Ian Schlacter, QB: 70/114, 1,250 Yards, 18 TDs, 2 INTs
Jordan James, RB: 160 Carries, 1,521 Yards, 20 TDs
Antonio Patterson, RB: 94 Carries, 1,065 Yards, 15 TDs
Isaiah Horton, WR/DB: 32 Catches, 635 Yards, 7 TDs
Victor Stephenson, WR/RB/DB: 44 Carries, 306 Yards, 6 TDs, 10 Catches, 278 Yards, 5 TDs
Theron Gaines, LB: 103 TKLs, 22.5 TFLs, 5 Sacks
Ethan McLaurin, DL: 91 TKLs, 15.5 TFLs, 4 Sacks
Brentwood
Cade Granzow, QB: 216/332, 2,333 Yards, 23 TDs, 6 INTs, 163 Carries, 834 Yards, 20 TDs
Walker Merrill, WR: 92 Catches, 1,055 Yards, 8 TDs
Aaron Walton, WR: 64 Catches, 744 Yards, 12 TDs
John Howse, DB/WR: 7 Catches, 67 Yards, 5 INTs
Spencer Rich, LB: 115 Tackles, 6 TFLs, 9.5 Sacks
Prediction
I think this game will be much closer than the first meeting between these two. I think this Brentwood team has come a long way throughout the season because of how battle tested they are, playing such a difficult schedule. I think this Oakland team is the best one I've seen in a long time, and I think it would be almost impossible not to pick them, just because of how dominant they have been. I'm going with the Patriots.
Oakland 35, Brentwood 17