What Makes a Rivalry: Hardin County vs. Adamsville
By Cooper Haines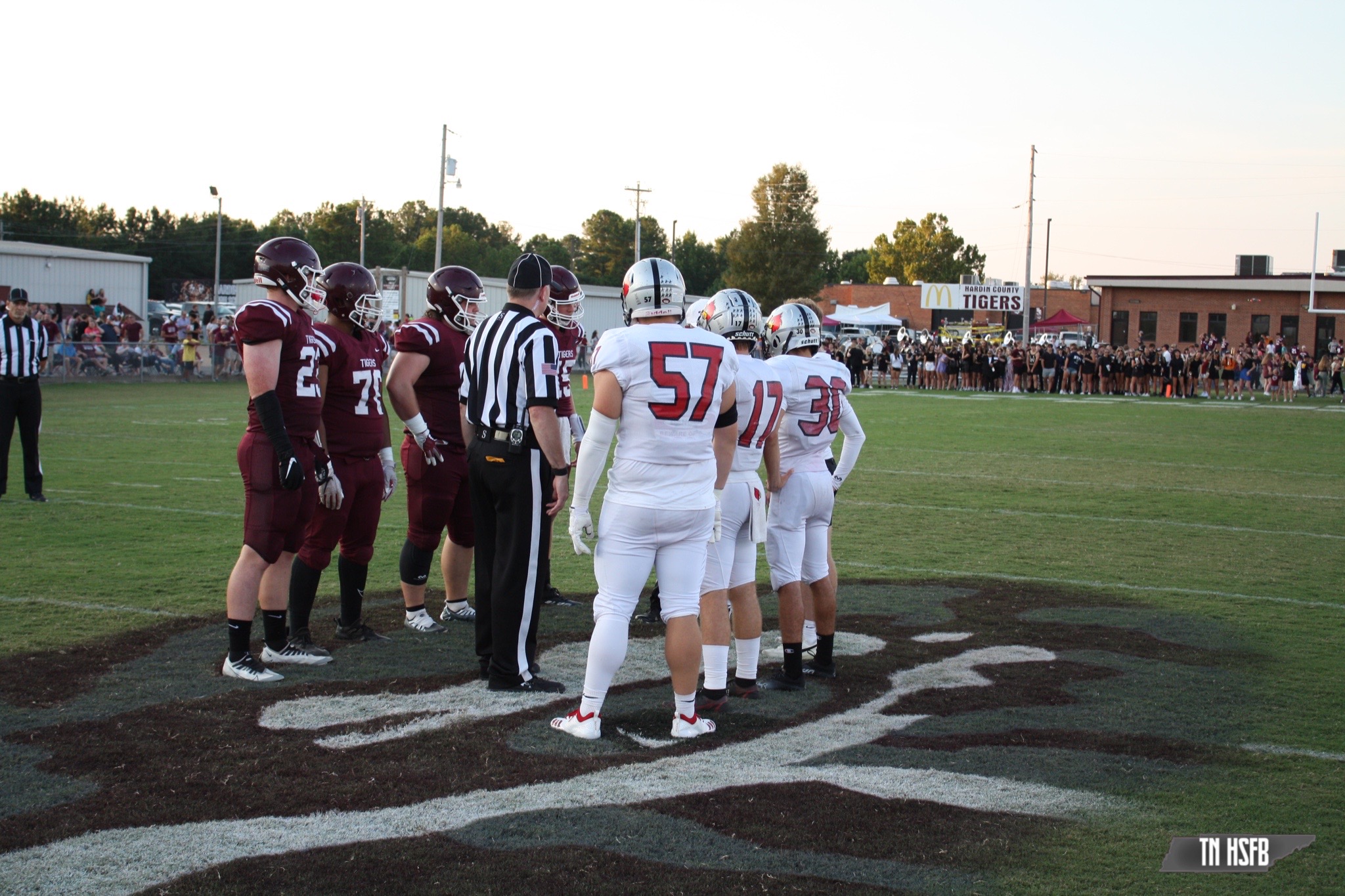 Small towns dot the landscape of Tennessee and provide some of the richest high school football culture anywhere in the south.
Hardin County High School and Adamsville High School are separated by just 11-miles and the Harrison-McGarity Carpenter bridge. Historically, the series between the two has been dominated by Hardin County winning 21 of the 28 matchups.
The 21-7 HCHS series lead can be a bit misleading, however, with 9 of the games being one-possession games along with 5 games decided by 3-points or fewer. Many of the students have grown up competing against each other which creates two deeply involved communities coming together for the games.
When Hardin County is the hosting school, both the HCHS parking lot and the neighboring Savannah Church of Christ's parking lot are filled, typically leaving cars littered along Pickwick Street and Stadium Drive.
When the Cardinals play host, cars line US-64 for 3-4 miles near the high school.
Hardin County has pulled away in the last 5-years, taking a narrow 15-13 win in 2017, though the Cardinals have failed to score on the Tigers since then.
HCHS dominated in a 44-0 win over the Cardinals Friday, in preparation for region play this week against South Side.
The Hardin County defense looks to be a dominant force in 4A this season. Junior talents Sam Tanner and Wes Blankenship both grabbed interceptions, along with Kevin Tarver Jr. and out-of-state transfer David Stout both recording sacks.
The Cardinal's opening drive was cut short by the Sam Tanner interception, leading to a one-play Tylin Irvin 11-yard touchdown, though a wide left PAT left the Tigers with a 6-0 lead. A quick 3-and-out put the Tigers at their own 18. Quarterback Carter Smith connected with Kam Haymon on a go-route for the 82-yard score, giving the Tigers a 13-0 lead with over 6-minutes left in the first.
The Cardinals failed to get a responding drive going, leading to a Wes Blankenship punt block scoop and score, making the HCHS lead 20-0.
The Tigers began the second quarter at the Cardinal 15-yard line, though the AHS defense held HCHS to a field goal, with Hardin County holding a 23-0 lead for most of the second quarter.
The Tigers lead a perfect 2-minute drive, with Smith hitting Brayden Wilkes from 18-yards out with 4-seconds left in the half, and a squib kick sent the teams to halftime.
Under new rules, the entire second half had a running clock, though the Tigers added a Peyton Stricklin rushing touchdown from a yard out, along with a 69-yard touchdown rush from freshman Ben White midway through the fourth.
Next week the Cardinals host Scotts Hill as region play begins in much of West Tennessee.