Ty Simpson Commits to Alabama
By Carter Mansfield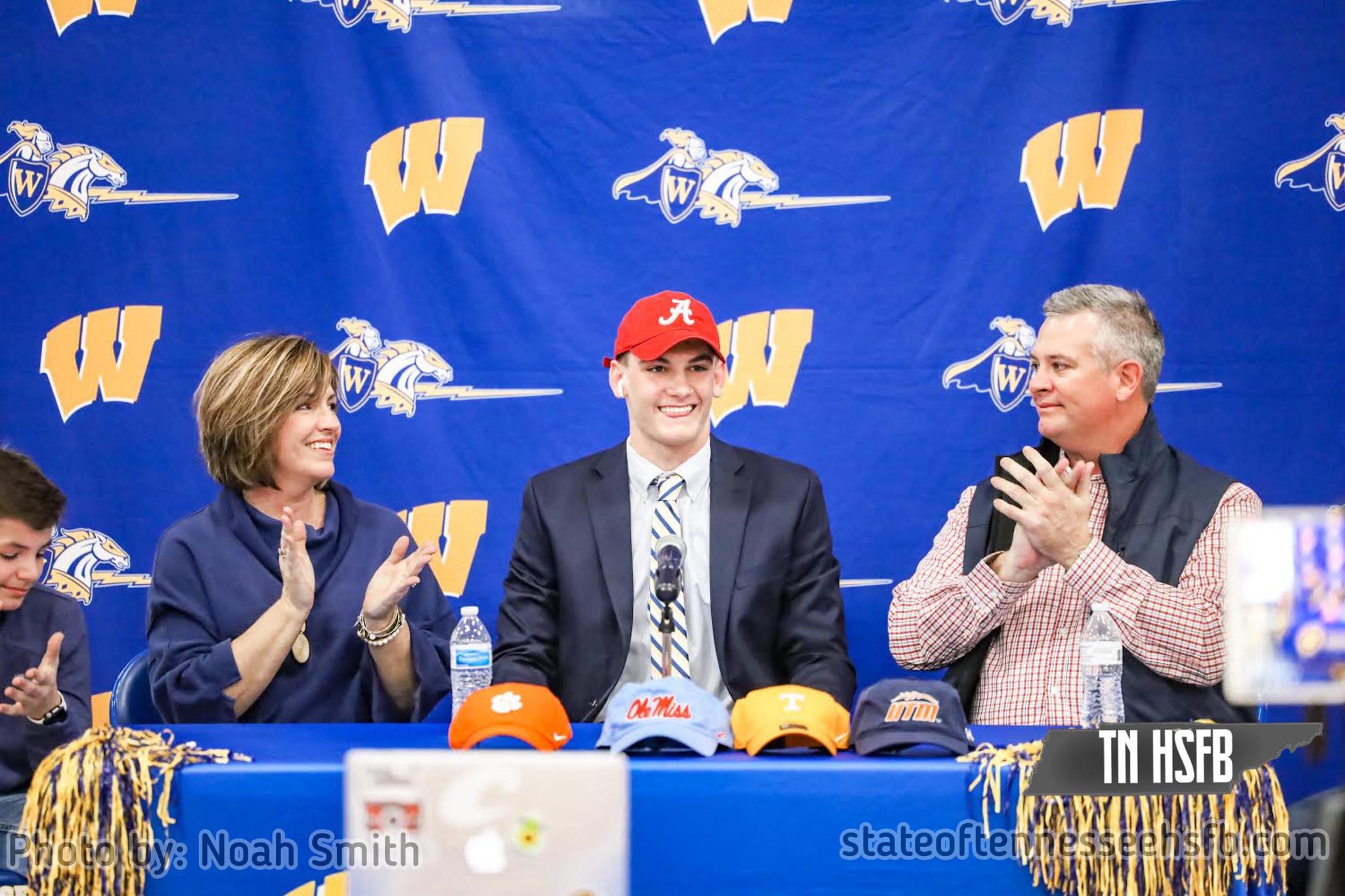 Ty Simpson had to make one of the biggest decisions of his life Friday afternoon, and every football fan in the state was on the edge of their seat to see where the coveted Westview quarterback recruit would end up. Simpson committed to Alabama, in a recruitment that really kept everyone guessing throughout the entire process. "It was an extremely difficult decision for me." said Simpson, "I went to bed with a different school in mind, but I woke up and felt like Alabama was the best place for me." His final five schools were Alabama, Clemson, Tennessee, Ole Miss, and UT-Martin. One thing that drove Simpson towards Alabama, was the coaching staff. "It really came down to player development and being NFL ready. Being coached by coaches like Nick Saban, Bill O'Brien, and Doug Marrone is something that you won't find anywhere else." said Simpson.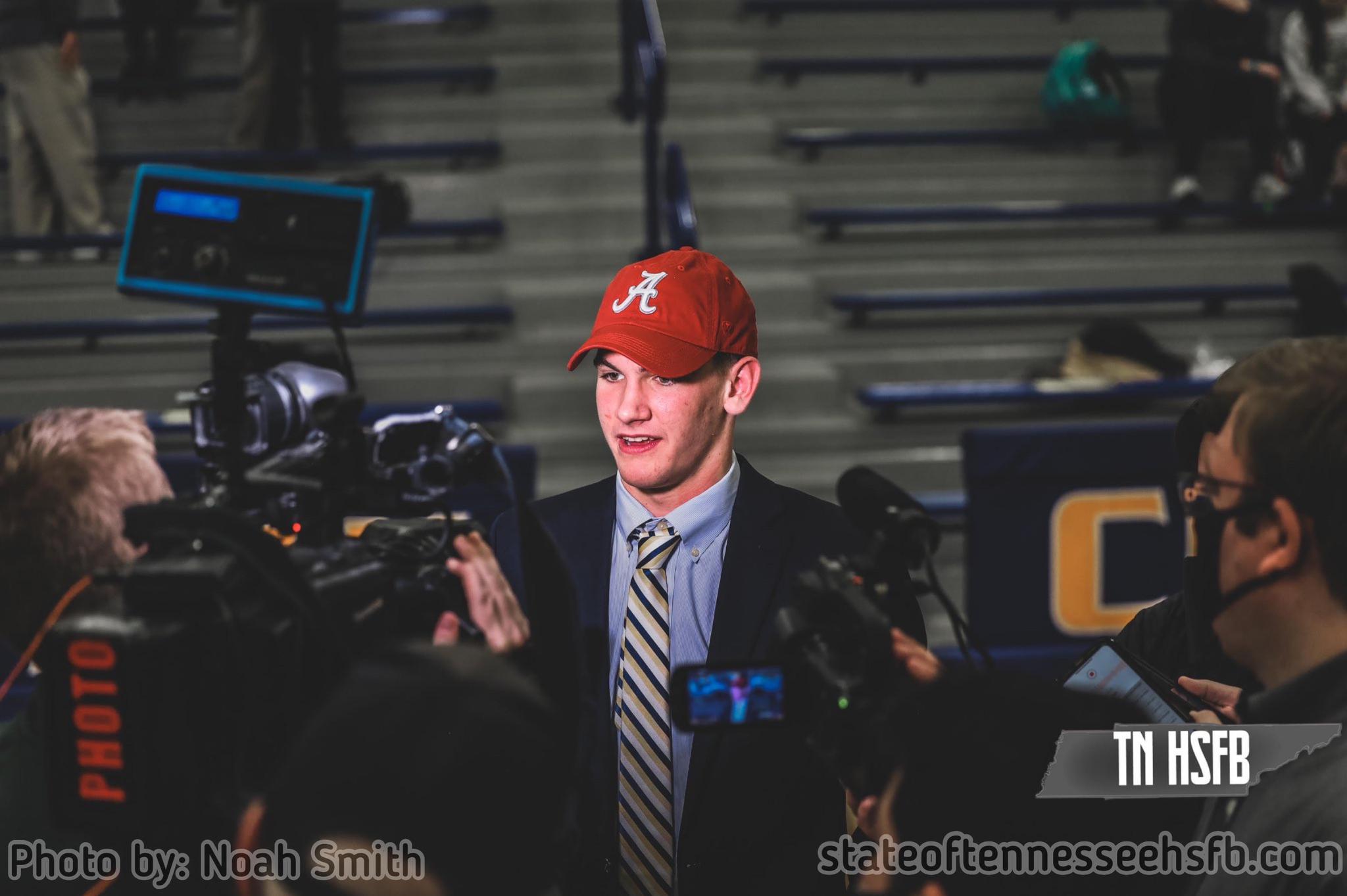 Simpson is rated as a 5-star quarterback, and was a 3A Mr. Football semifinalist last season. The class of 2022 in Tennessee is arguably one of the best classes the state has ever seen, and not only that, but all of the top recruits are extremely close, so it will be interesting to see how this impacts the decisions of other top prospects in the state.
Check Out Our Sponsors!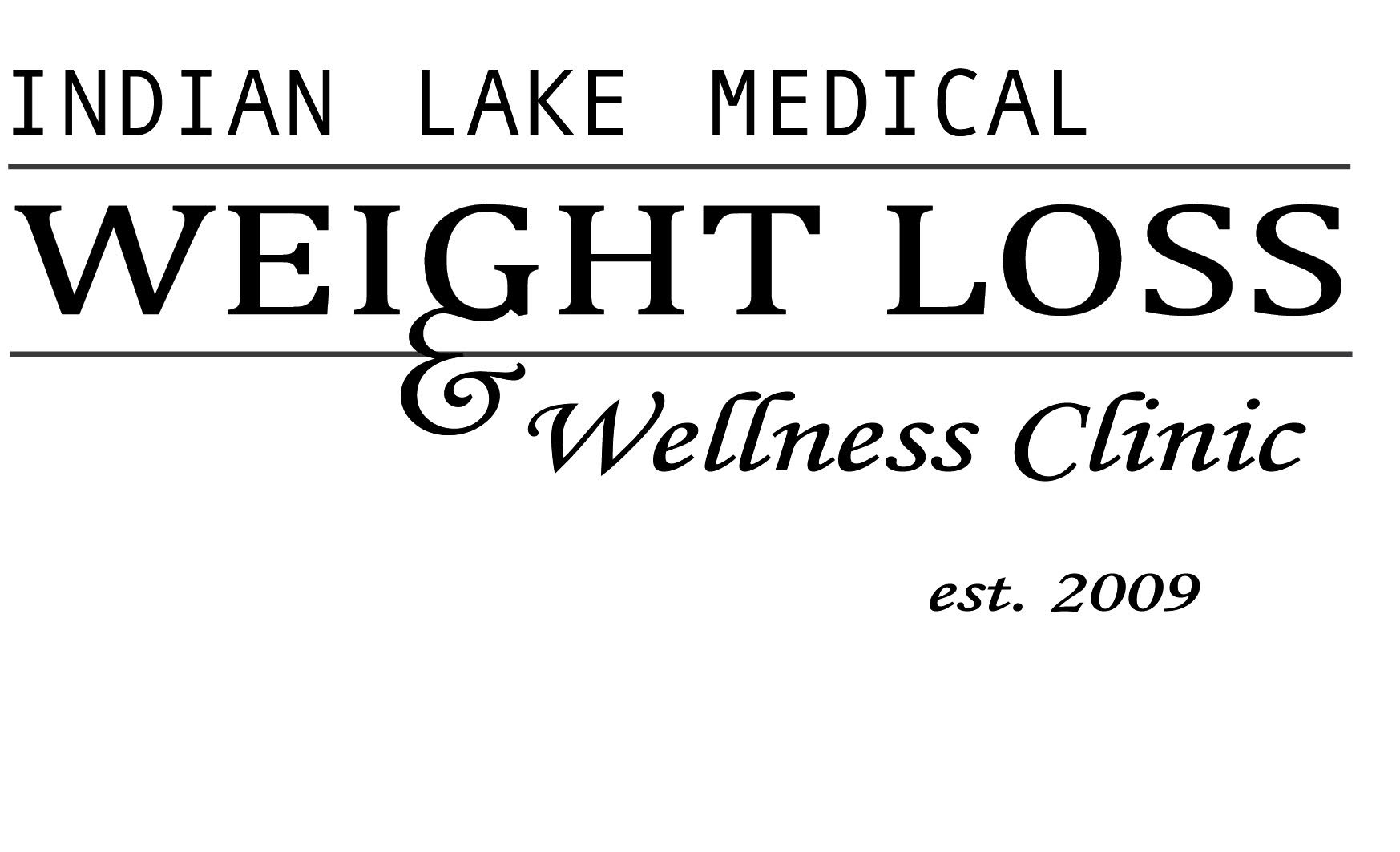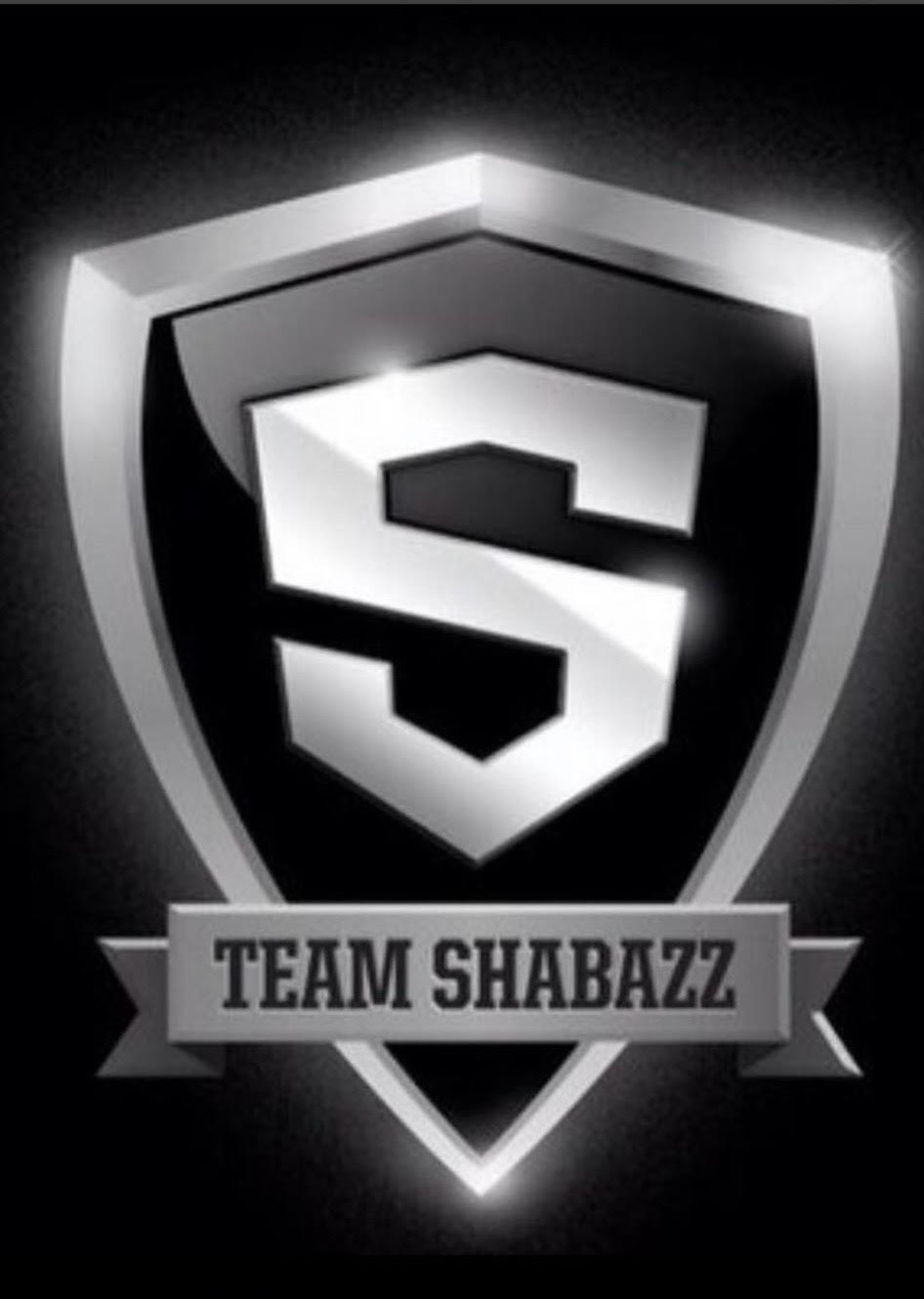 If you are interested in becoming a sponsor contact us:
stateoftennesseehsfb@gmail.com