Scrimmage Notes: USJ vs Peabody
By Cooper Haines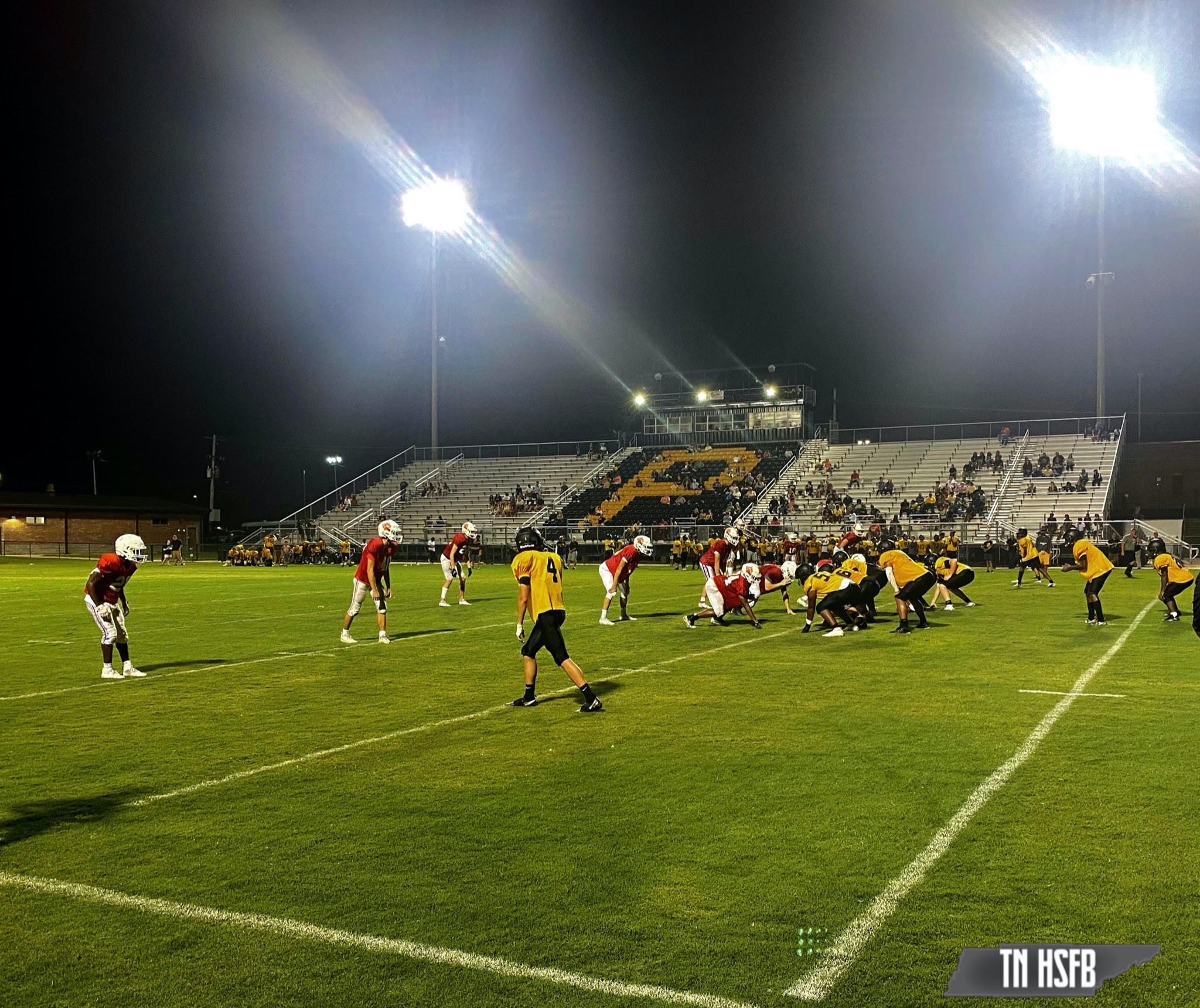 Making a deep playoff run is a major accomplishment for many programs across the state, though for DII Class A powerhouse USJ, and recent 2A juggernaut Peabody, both teams look to play in December.
Peabody's path to Chattanooga ran through McKenzie, who edged the Tide out in a 36-30 nailbiter. Peabody graduated an elite 2022 senior class, though they bring back a larger senior class than last year's. The University School of Jackson's 42-14 loss to Donelson Christian in last year's DII Class A semifinals meant the end of a Bruin backfield with Steele Haynes at tailback. The Bruins return plenty of depth in all areas, with Kevin Finch being a mainstay in the USJ backfield.
Naturally, a preseason scrimmage between the two state semifinalists would produce fireworks. Peabody opened up the action, with Sam Driggers finding Garrett Webber from 21-yards out. USJ responded to the 6-0 deficit with a drive, which was finished by a Kevin Finch rushing touchdown from the 4-yard line. Peabody responded quickly, through a Sam Driggers rushing touchdown, taking a 12-7 lead. The Bruins responded with a drive, though a Quentarious Brooks interception in the endzone ended the threat. With 18-seconds before halftime, USJ quarterback Berkeley Pettigrew rolled out and led Noah Spencer upfield to score with 4.3 seconds remaining in the half. A Peabody inside run would send the two teams into the locker rooms with USJ leading 14-12.
The Bruins received the ball in the second half, leading to a long Kevin Finch touchdown run. The Bruins went up 21-12 and looked to contain the ground game of Peabody. The Tide would respond with a drive finished with a Sam Driggers rushing touchdown with 7:08 left in the third quarter. The Bruins looked for a reply, driving inside the 10-yard line, though another Quentarious Brooks endzone interception sent Peabody's offense back onto the field. The fourth quarter saw the rotation of many younger players, though neither side managed to score.
Both sides scored 3-touchdowns and showed flashes of success. USJ brings plenty of size to the perimeter, which opens up the running game for Kevin Finch. The Bruins look primed to make another DII-A playoff run.
Peabody replaces talent with more talent. The Golden Tide brings a large line, and an explosive backfield and looks to make another run at a state title.
USJ finish their preseason at Dyersburg's jamboree next Friday, while Peabody will open their season at Milan on the 18th.