McKenzie Dominates Rival Huntingdon to Open the Season
By Cooper Haines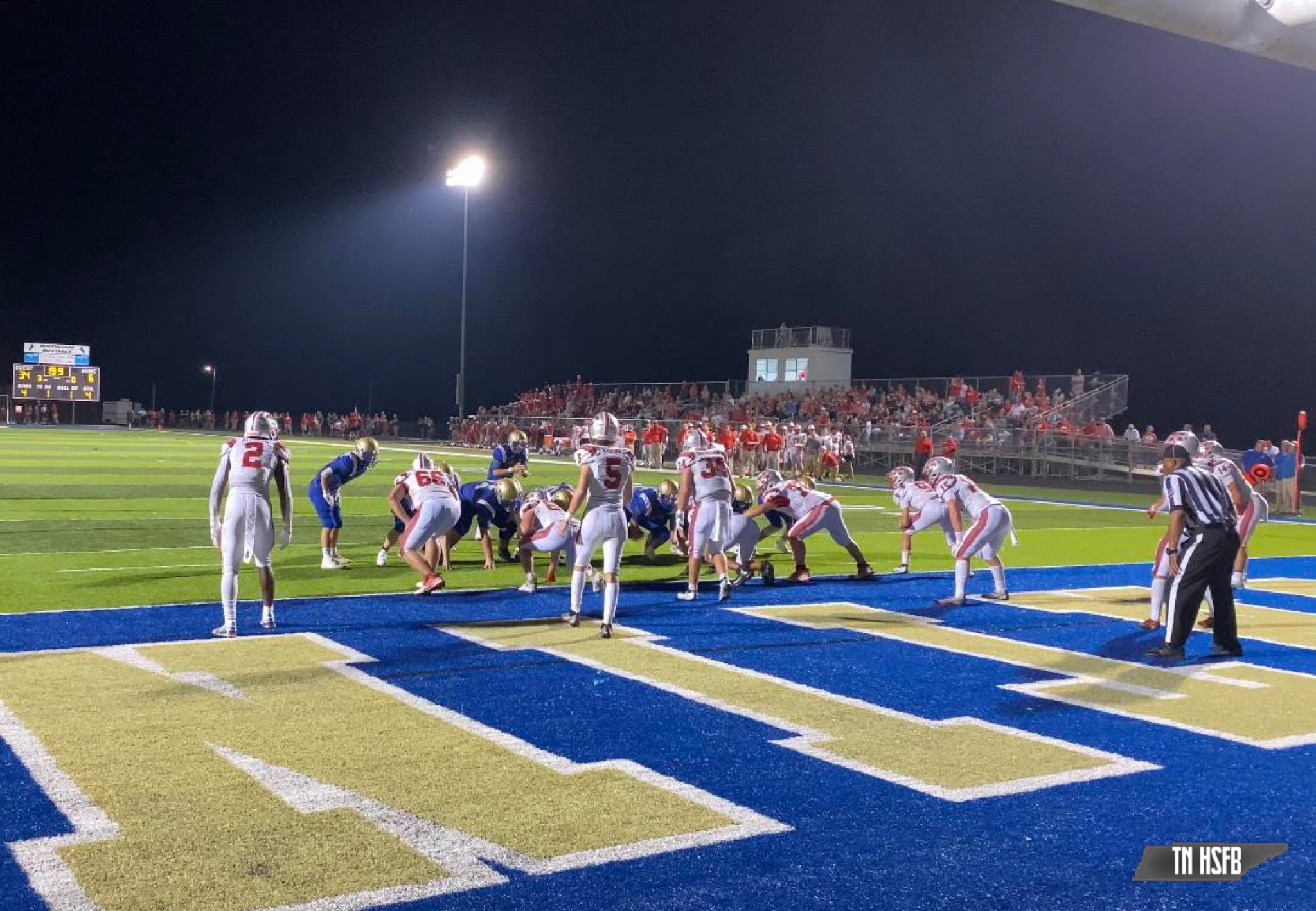 Last year's 1A State title runner-up, McKenzie, opened their season with a bang on the road at Huntingdon, with a dominant 34-12 win.
HHS deferred the opening kickoff, which 4-star Marquez Taylor returned for a touchdown, giving the Rebels an early 7-0 lead. The Mustangs responded with a drive to their own 47, where the MHS defense prevented a 4th & 1 conversion.
Only two plays were necessary for McKenzie to capitalize on the fourth down stop. After an out route dump off to Taylor, quarterback Jackson Cassidy connected with Zach Aird from 33-yards out, giving McKenzie a 14-0 lead with 8:20 left in the first quarter.
The Mustangs drove back to their own 47, though a fumble presented Huntingdon with a 2nd & 36, resulting in a punt on 4th & long.
The Taylor show continued, with the senior grabbing two back-to-back receptions, though a holding call in the red zone would set back the Rebels to a field goal attempt, which Zach Aird hit from 25-yards out, extending the McKenzie lead to 17-0.
The Mustangs answered with a 76-yard Easton Byars catch and run, placing HHS on the Rebel 1-yard line to start the 2nd quarter. Mustang quarterback Gray Eubanks dove in to make it 17-6, with the PAT falling no good.
Both teams traded possessions, when a Mustang punt fell to the McKenzie 10-yard line. A high snap put Cassidy in the back of the endzone, where he connected with Zay Webber, who turned the broken play into a 92-yard touchdown, making the McKenzie lead 24-6 with just under 5-minutes remaining in the first half.
Huntingdon was unable to create points to open the second half, and a punt set the Rebels at their own 34. After a 3-yard Zay Webber pickup, Jackson Cassidy was flushed out of the pocket, and scampered into a 63-yard touchdown rush, giving the Rebels a commanding 31-6 lead.
The Rebels extended their lead late, thanks to an Etijay Tharpe reception to the Mustang 10-yard line. The Huntingdon defense prevented the Rebels from reaching the end zone, sending out Aird to slip in a 33-yard field goal, making the lead 34-6.
The Mustangs found a drive with 5-minutes left in the game, grinding the clock down to 19-seconds after a Gray Eubanks dive from a yard out, cutting the final McKenzie lead to 34-12.
The Rebels bring an explosive offense into the 2022-23 season and host Chester County this Friday.
Huntingdon looks to rebound with a matchup at Jackson South Side.