MBA Avenges Last Season's Loss in Blowout of Pearl-Cohn
By Eugene Cathey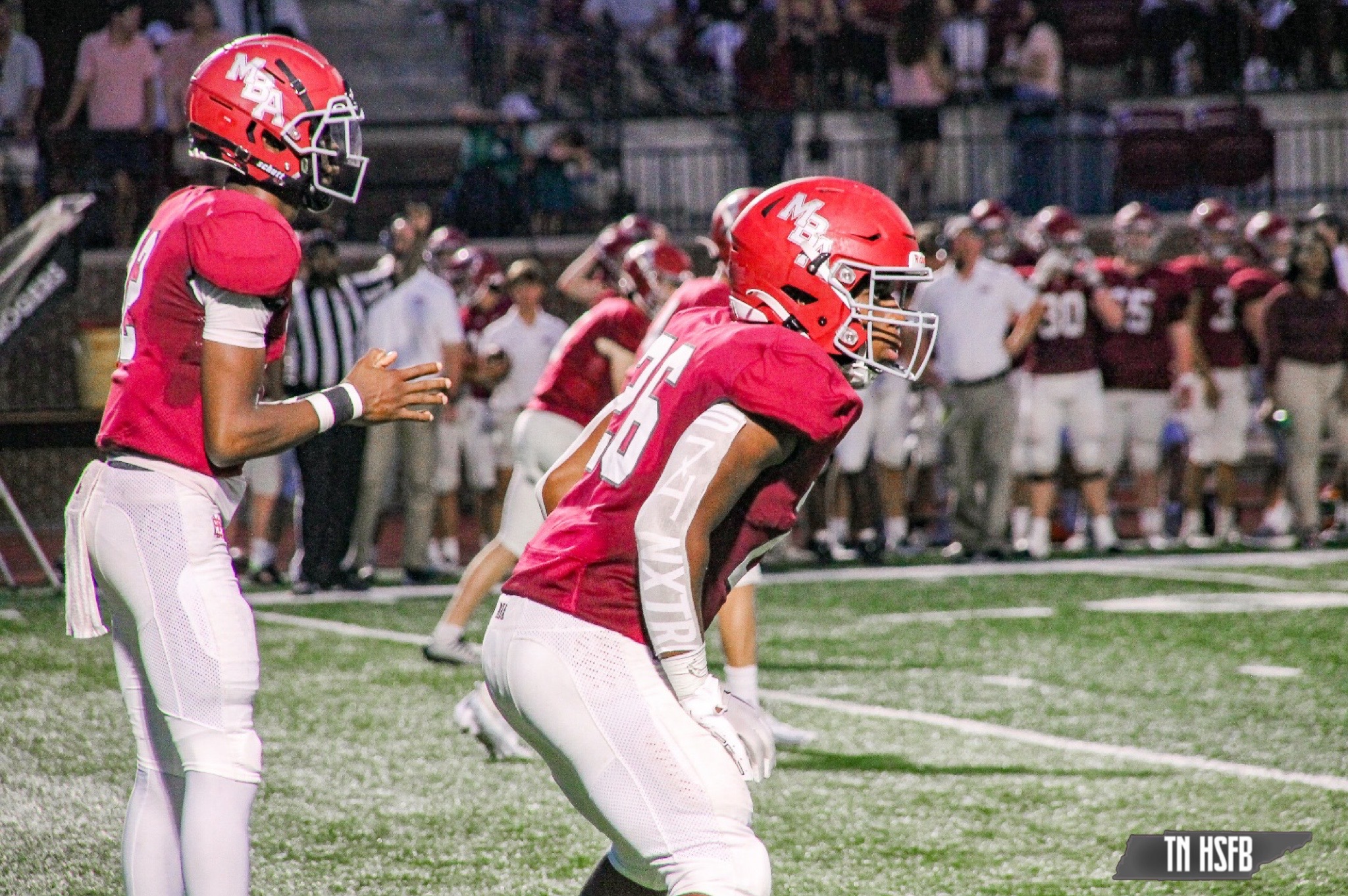 The matchup Friday night between Pearl-Cohn and MBA was much anticipated, due to
the last two meetings in 2019 and 2021 being decided by a total of 11 points. 


However, this year's matchup was not as exciting, as the MBA defense made stop after stop on Friday night to dominate Pearl-Cohn. 
The Big Red defense allowed only 184 total yards to the Pearl-Cohn and only allowed one touchdown.
The MBA offense is led by senior quarterback and four-star Ole Miss commitment Marcel Reed and Senior running back Johnothan Moore. 
MBA got on the scoreboard first as Reed found Hutton Durrett on an 18-yard toss to go up 7-0 in the first quarter.
Reed then found his way into the end zone on a 33-yard scamper to give MBA a 14-0 lead
with 10:00 minutes left in the 2nd quarter. 
Next, Moore would add his first of three touchdowns of the night with 2:04 left in the 2nd quarter on a 15-yard run. 
The MBA defense then forced a punt deep inside of Pearl-Cohn territory, which led to another score right before the half.
After 2 incompletions and a 5-yard run by Reed, it appeared the Firebird defense would hold; however, on the next play Reed found Claiborne Richards in the end zone on a 34-yard pass as the horn sounded to end the half with the Big Red leading 28-0.

The third quarter would see Moore add his last 2 touchdowns on runs of 15 yards and
13 yards, while Pearl-Cohn was able to get on the scoreboard on a Devonte Mayberry 3-yard run, to make it 42-6.
The fourth quarter was an opportunity for both teams to let some of their younger players see the field, as sophomore running back Brooklen Davis found his way to the end zone on an 8-yard run to end the scoring at 49-6.
Moore finished the night with 14 carries for 140 yards and 3 touchdowns. Reed finished
8-of-14 with 122 yards passing as MBA racked up 324 yards in offense.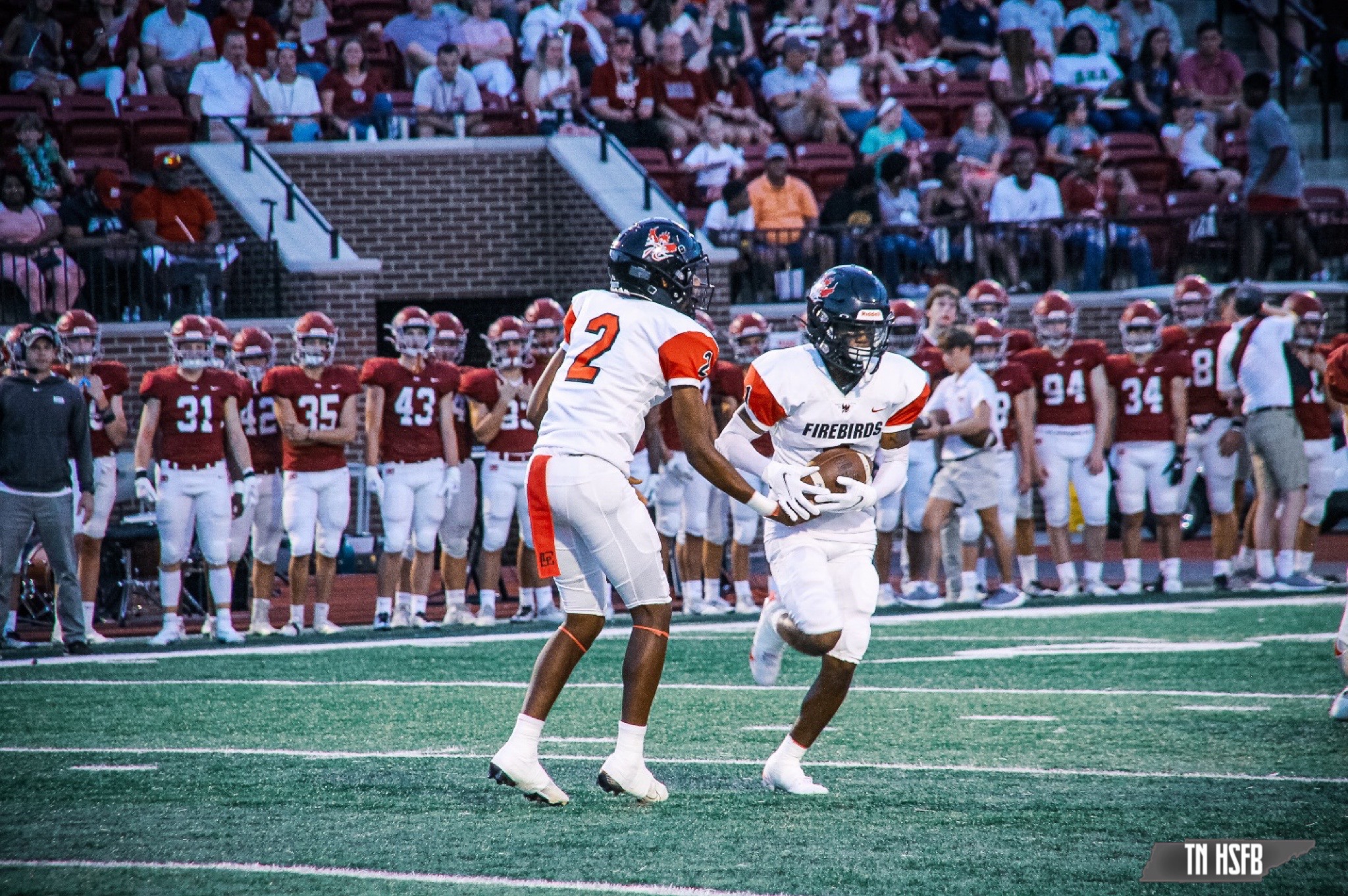 MBA starts the season 2-0 and Pearl Cohn falls to 0-2.
MBA will travel to Chattanooga next Friday to take on McCallie in a region matchup, while Pearl-Cohn will host Hillwood next Friday in a region matchup.