Fayetteville gets emotional win in 1A BlueCross Bowl over South Pittsburg
By Carter Mansfield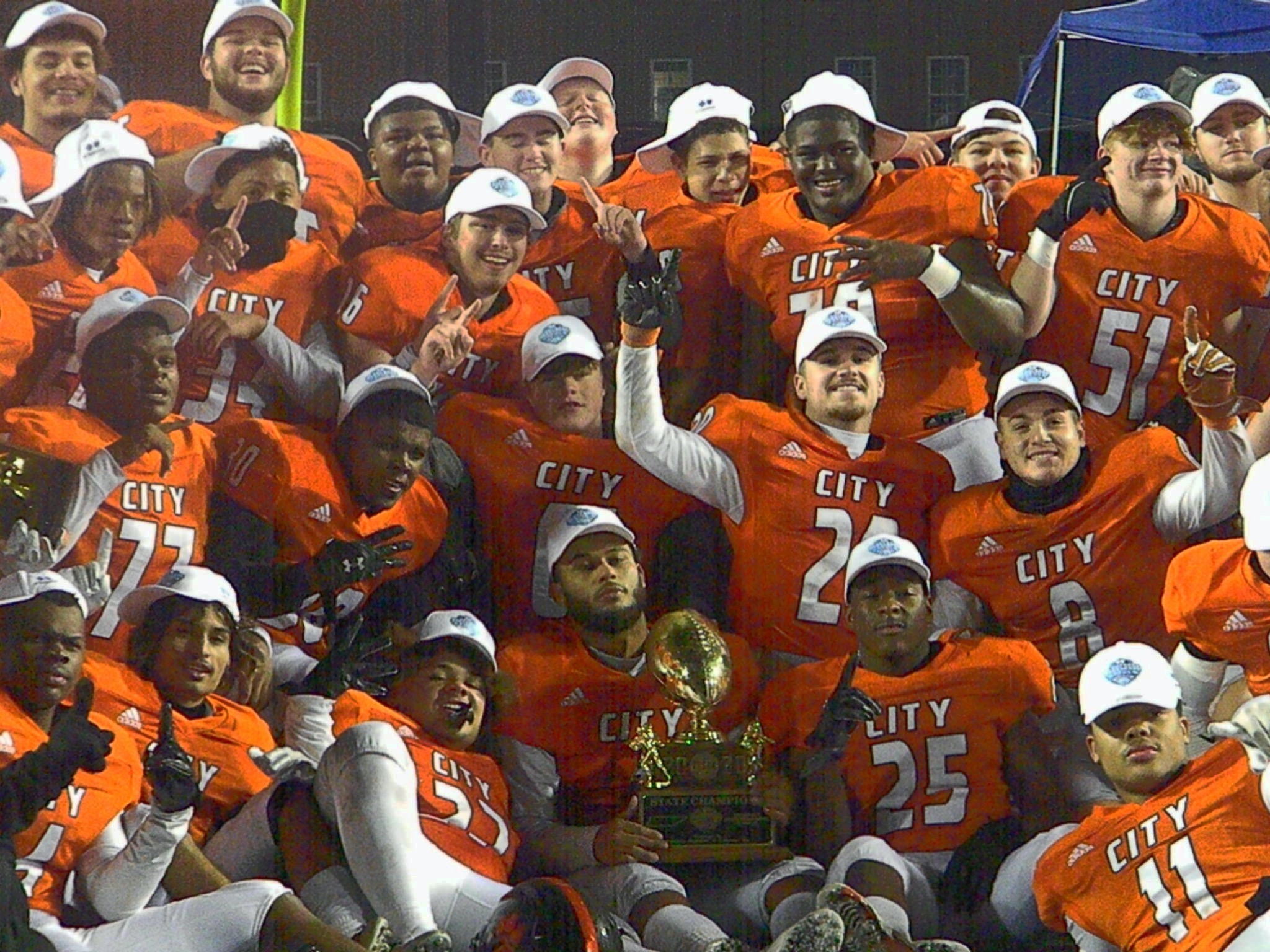 Chants of "State for Tate" rang throughout Tucker Stadium as the Fayetteville Tigers won their first BlueCross Bowl in school history with a 20-14 victory over South Pittsburg. Fayetteville football player Tate Tuten was killed last year in a car accident, and his memory has been a driving force behind Fayetteville's run throughout the playoffs. This one was a battle between two very good running backs, Hunter Frame of South Pittsburg and KJ Jackson of Fayetteville. Jackson, only a freshman, dominated the entire game, earning MVP honors with 210 yards on 30 carries along with 3 touchdowns on the ground. The defenses also both shined the entire game, but Fayetteville's run game was just too much for the Pirates to handle.
The entire first quarter set the tone for the rest of the game, as both defenses played lights out, including a goal line stand by Fayetteville inside the two. South Pittsburg was the first to get on the board, as Deandre Kelly ran the ball into the endzone from three yards out. Fayetteville quickly answered on the ensuing drive, capped off by a 6-yard touchdown pass from Samuel Holdmeyer to Calvin Hughes, along with a successful 2-pt conversion to give Fayetteville an 8-7 lead early in the second quarter. After this touchdown, Fayetteville would not trail for the remainder of the game. The Tigers got another key stop, before driving the ball down and punching it in just before halftime on a 3- yard touchdown run by Jackson to extend the Tiger lead to 14-7 after a failed 2-pt conversion attempt. Fayetteville went into the locker room with all the momentum.
South Pittsburg played much better defensively in the second half, even with the loss of Mr. Football Finalist, linebacker Jared Stone, which helped them gain back some of that momentum they lost in the first half. South Pittsburg was the first team to score in the second half, as quarterback Brayden Sanders ran it in from one yard out with five seconds left in the third quarter to tie the game up at 14 a piece. This one looked like it would come down to the wire in the fourth quarter, and that's exactly what happened. Both teams traded punts to begin the fourth quarter, and then Fayetteville put together a drive that will be remembered forever. The Tigers had their backs against the wall on fourth down, and KJ Jackson busted off a 29-yard touchdown run to give Fayetteville a 20-14 lead late in the fourth quarter. South Pittsburg tried to work some magic of their own, but they came up just short, as a pass in the endzone fell incomplete. There was nothing but pure joy and excitement on the Fayetteville sideline, as the Tigers will bring home their first Gold Ball in school history in honor of their late teammate. State was won for Tate.