Daniel Boone Routs West Ridge in Shutout
By Braedon Henson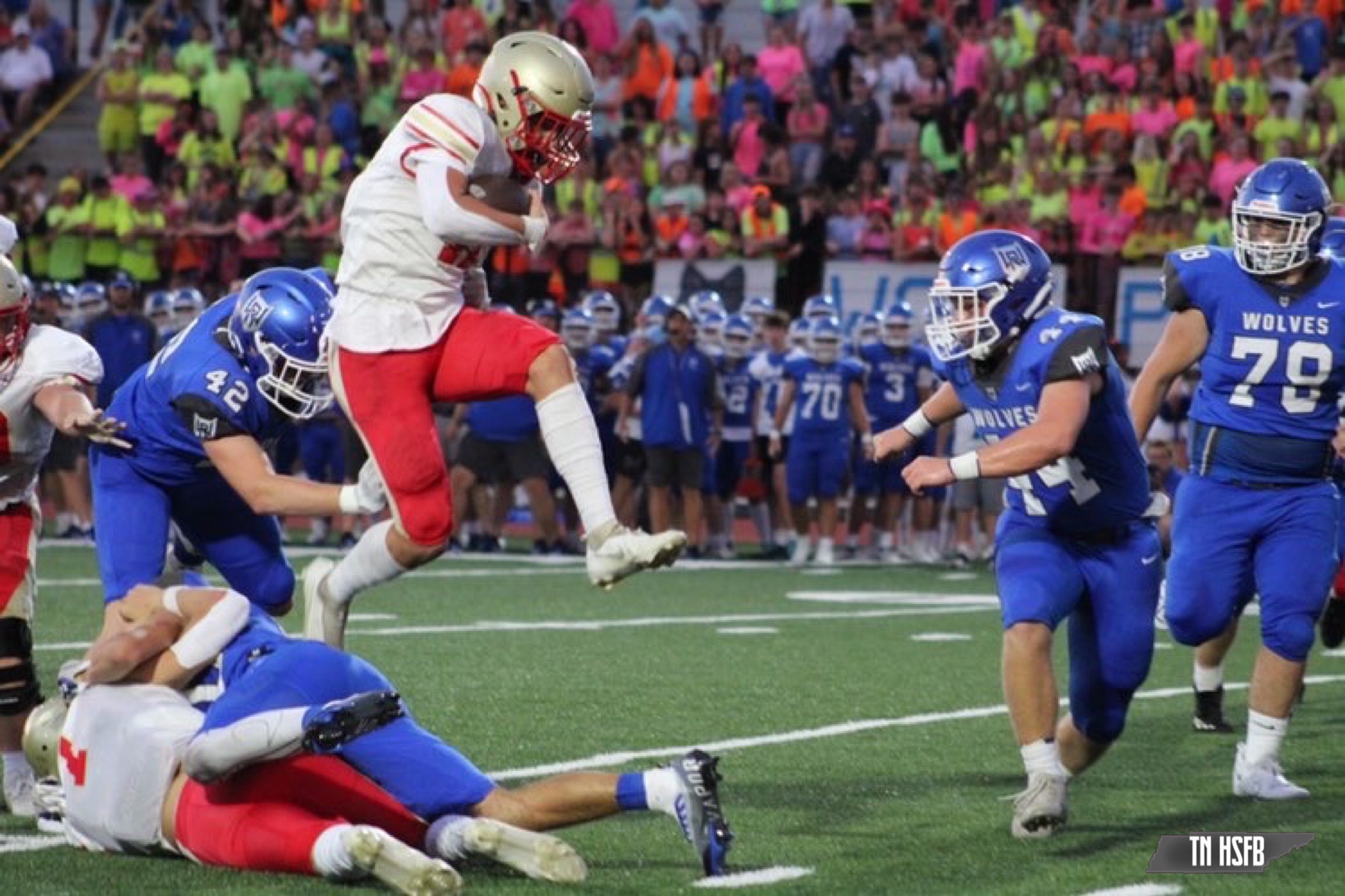 This time last year, West Ridge High School was handed a technical win over Daniel Boone due to forfeit; this year, they weren't so lucky.
On Friday, the Wolves of West Ridge hosted border-county foe Daniel Boone for the first time since the Wolve's inception last year. Although playing their first 6A school since the midpoint of last season, the 'Blazers added to their preseason hype, showing no debility in the face of a larger program.
West Ridge came into the game a week after their 41-6 blowout over Volunteer High, where Wolves' tailback Cale Bryant posted a whopping 276 all-purpose yards, and a total of four touchdowns.
Daniel Boone also rode into the contest on a high note. Last week, the Trailblazers beat South Greene 26-0 on their first show on new field turf, showing off the arm of Junior quarterback Luke Jenkins and the leg of highly-touted Senior kicker Ben Shrewsbury.
FIRST QUARTER
West Ridge possessed the ball to start the game, but that wouldn't last long as just a few minutes in, the Trailblazers would pounce on a midfield fumble. It looked like Boone would start off with a bang after a 40-yard pass to Senior ATH Rylan Trout, but a quick drive would result in a missed field goal.
However, Daniel Boone didn't stay away from the ball for long, as a subsequent West Ridge punt would fly into the endzone for a safety.
The Trailblazers took advantage of the field possession, as Junior tailback Aiden Riner would punch into the endzone to extend Boone's lead to nine – and it was all Boone from that point on.
SECOND QUARTER
Following a few strong Boone defensive stops, West Ridge was forced out of their comfort zone, moving from their under-center option formation to a more contemporary shotgun-style scheme. "If we got ahead of them, that was a big thing," said veteran Daniel Boone coach Jeremy Jenkins. "They just wouldn't be able to run the ball consistently."
On a 3rd and short situation, a Trey Frazier pass was picked off by 'Blazer corner Brogan Jones, and returned all the way home for a score.
Even after a 19-0 deficit, the Wolves were unable to get anything going, punting away every possession.
On the other hand, Daniel Boone refused to slow down, tacking on a 2-play, 76 yard drive on two passes to Boone Senior Landon Kirkpatrick. They would take a 26-0 lead at halftime.
SECOND HALF
Daniel Boone got the ball to start the second half of the contest, and came running out of the gate with a 64 yard reverse to Rylan Trout all the way down to the 1, where Aiden Riner punched in his second score.
A 33-0 score would stretch the entire second half, as neither team made much noise, both running the clock out with rushing plays.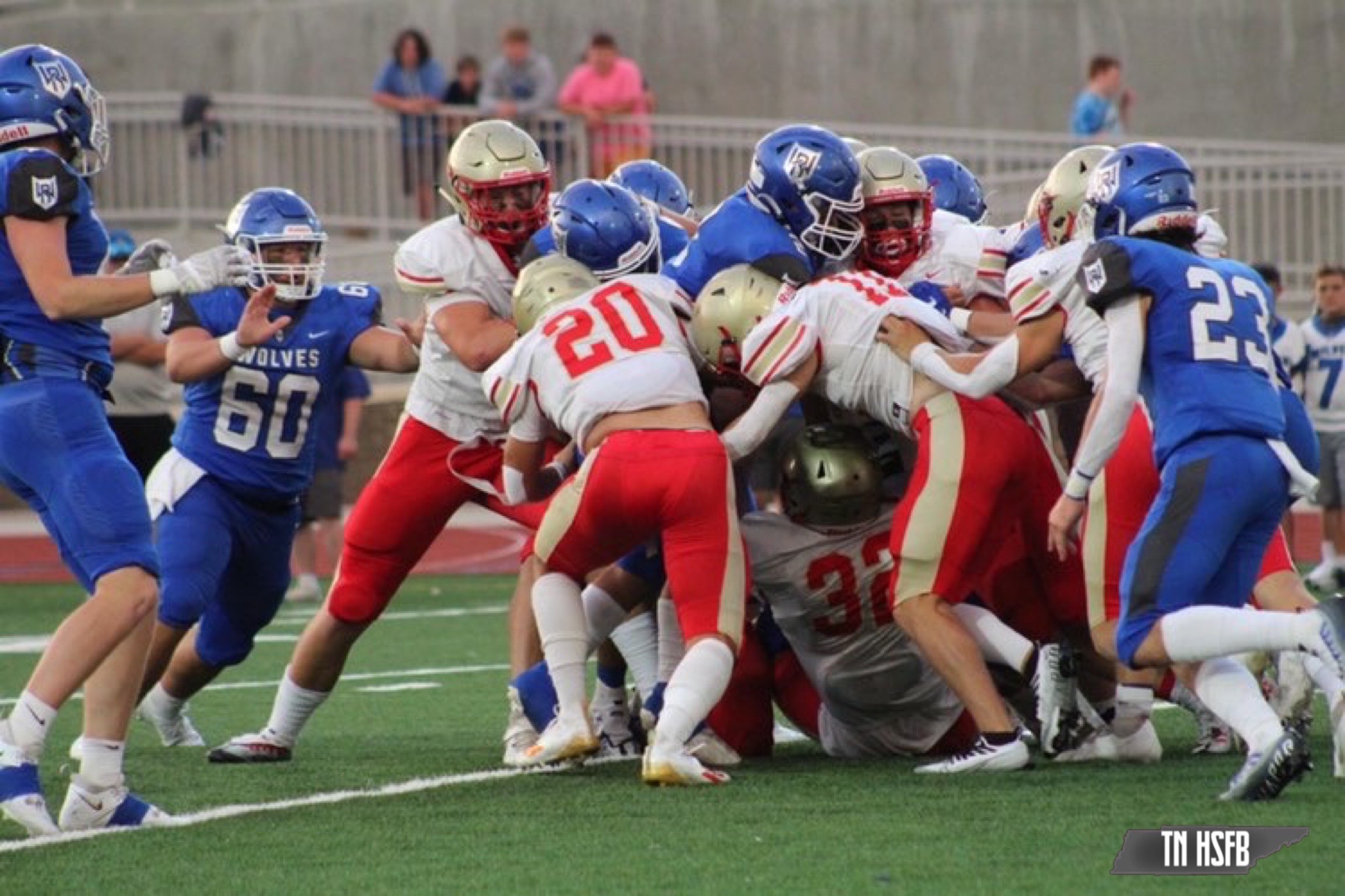 MOVING FORWARD
This wasn't exactly the week-two momentum pusher that the Wolves were looking for before traveling to red-hot Science Hill next week in a divisional matchup. However, Science Hill also suffered a tough loss this week, making next week's rivalry game a crucial one.
Daniel Boone got exactly what they wanted this week out of their senior-heavy squad, especially being a team known for finishing the season strong. "It's great preparation..all week for these guys to start off strong like this." said Jeremy Jenkins. Jenkins' Trailblazers hope this preparation stays consistent next Saturday in their divisional opener at home against Cherokee.